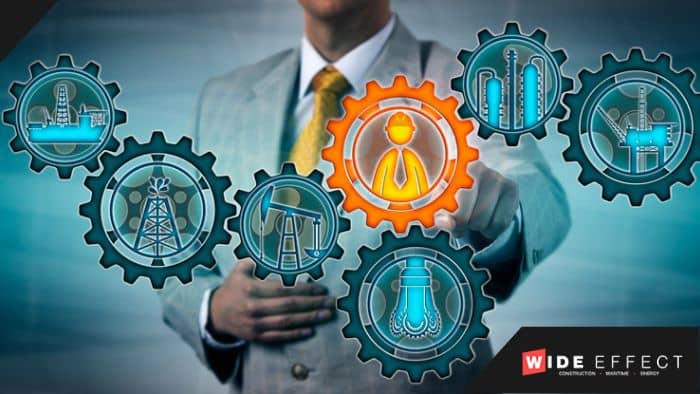 Oil and Gas is a vital sector that provides energy and fuel for various industries and households globally. However, the industry faces a unique set of challenges when it comes to staffing. From the highly specialized skills needed to perform complex technical tasks to the remote and dangerous working conditions, oil and gas companies require a specialized staffing solution to meet their workforce needs. Oil & Gas is one of North America's leading economic forces. But the industry is facing several challenges. Companies wishing to remain relevant and successful in the years ahead need to bolster and secure their processes and fortify their workforces.
Oil And Gas Staffing Solutions That Work
Temporary Staffing Solutions
Temporary staffing solutions are an excellent option for oil and gas companies that need to fill short-term positions or experience fluctuations in workforce needs. Temp-to-hire staffing allows companies to quickly onboard workers with specific skills and experience without the need for a lengthy hiring process. It is a kind of "try before you buy" strategy with no obligation by the employer or the employee to continue employment beyond the initial contract. Additionally, temp-to-hire staffing provides a flexible workforce solution that can be adjusted to meet your company's changing needs, making it a cost-effective solution for companies in the oil and gas industry.
Contingent Workforce
Contingent workforce solutions are similar to temporary staffing, but the worker is employed by the staffing agency, rather than the company. By using
contingent workers, particularly in oil and gas, companies are able to access highly skilled professionals with the experience and expertise they need, quickly and affordably. Additionally, contingent workforce staffing allows organizations to remain agile and responsive to changing market conditions while quickly filling positions in high-demand projects. This type of staffing solution can be ideal for the oil and gas industry, as it allows companies to access a pool of skilled workers who are familiar with the specific demands of the industry. Contingent workers are trained and experienced in performing the tasks required by the oil and gas industry, which can lead to higher efficiency and productivity.
Direct Hire Staffing Solutions
Direct-hire staffing solutions are a long-term staffing solution that allows companies to hire employees directly. This type of staffing is ideal for oil and gas companies that require permanent staff, such as leadership or engineers. Direct hire staffing allows companies to access a pool of highly skilled workers who can be trained and integrated into the company's culture, which can lead to increased stability and long-term success.
Recruitment Process Outsourcing (RPO)
Recruitment Process Outsourcing (RPO) gives companies the opportunity to outsource the entire recruitment process to a third-party provider. This type of staffing solution is ideal for oil and gas companies that require a high volume of staff, as it allows them to streamline the recruitment process and access a pool of qualified candidates. RPO can also provide cost savings, as the provider is responsible for the cost of advertising, interviewing, and hiring.
Workforce Optimization
Workforce optimization is a comprehensive and client-specific plan customized for the unique needs of your oil and gas business. A workforce optimization mandate could include workforce administrative burdens, benefit strategies, Employer of Record (EOR), and contingent workforce management. Simplifying and streamlining your recruiting, billing, and invoicing will eliminate inefficiencies, boost productivity, and mitigate liabilities. This reduces the burdens on your oils and gas leadership by offloading the labor-intensive administrative work and allowing your team to focus on generating revenue and increasing productivity.

Oil And Gas Staffing Solutions To Fortify Your Workforce
Although the oil and gas industry has been historically prosperous, the only way the sector can continue to thrive is with constant adaptation. The typical fluctuations in the oil and gas sector give companies an opportunity to make valuable changes so that they can adapt for the future. Making changes that encourage candidate interest and employee retention can help companies overcome oil and gas staffing challenges.
Prepare your oil and gas company for the future and build a reliable workforce with the help of Wide Effect. When you partner with Wide Effect, you gain access to over 60 years of experience and top-quality staffing solutions to help your business thrive. Wide Effect provides you with tailored, top-level, reliable talent to give you an advantage over your competitors and reach your business goals. To partner with Wide Effect, call 1-262-298-0026 or fill out the online contact form.
Staffing solutions provide a flexible workforce that can be scaled up or down as needed, allowing companies to respond quickly to changes in demand. This helps companies to meet production goals during times of high demand and reduce costs during times of low demand.
Staffing solutions provide access to a pool of skilled workers who can quickly fill in the gap left by retiring workers. This helps to ensure that operations are not disrupted and that the necessary skills and experience are maintained within the workforce.
The oil and gas industry faces several challenges in attracting and retaining skilled workers, such as the aging workforce, fluctuations in demand, and competition from other industries. Staffing solutions help companies to overcome these challenges by providing a flexible workforce, meeting regulatory requirements, reducing HR costs, and offering attractive compensation packages.
A Better Way to Recruit
Are you experiencing productivity challenges, skill gaps in your workforce, or do you need a short-term placement? Don't waste your time and money navigating these alone. We bring the process, experience, and placement successes you need to make your labor force concerns a thing of the past. Call us at 1 (833) 493-5627 or use the contact form to discuss your personalized staffing solution.
By submitting this form, you opt-in and give expressed consent to receiving SMS / text messages, calls, and emails from us for the purposes of communication related to your inquiry or related to the products and or services we provide.