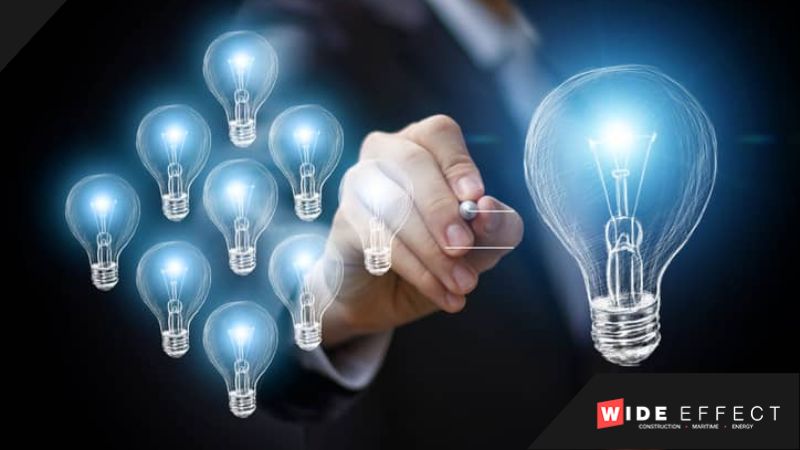 When you are looking to quickly fill vacant positions, hire temporary staff, or find employees whose work you can assess before committing to them as a new hire, use temp-to-hire services. Temp-to-hire recruiting is a form of staffing that allows your company to hire temporary employees with the option of keeping these personnel on permanently if the company needs them. If your company does not need them, you can cease employment once their initial contract ends. Temp-to-hire staff are employed through the staffing agency you partner with, and the staffing agency handles payroll and other back-end tasks for this employee until your company hires them as a permanent member of staff. Many companies find temp-to-hire employees beneficial for a variety of reasons.
Benefits Of Temp-To-Hire Staffing
Scalability
Because temp-to-hire employees start with an initial contract that does not need to be renewed, your company has the option to keep these employees or not. This allows your company extra staff during busy seasons or when special projects are underway, but without the commitment of hiring new permanent staff and risking overstaffing when work slows down. Temp-to-hire employees are great for businesses that have fluctuating demands. Temp-to-hire is also an ideal strategy if you're unsure if your company will need more staff in the future. You may hire a temp-to-hire employee thinking your company is extra busy, but if this is because your company is gaining more traction and requires growth, you may need to keep these employees permanently. Temp-to-hire gives you the flexibility to keep employees on as permanent staff as needed and to appropriately scale your business.
Testing Before Hiring
Because temp-to-hire employees start on a limited contract, your company gets a type of trial period. Your company can decide if this candidate is right for your business and if they would be beneficial as a full-time employee. If not, you can choose to not renew their contract when it ends.
Better Retention
Your company isn't the only party that gets to test if the temp-to-hire position is ideal; the candidate will also decide if they want to continue with your company. Because the temp-to-hire employee has already spent time working for your company, if they choose to stay it is because they know they enjoy the work and company culture and they are likely to stay as a team member for a long time. This sort of trial period generates greater employee retention that fosters dedicated staff and lowers future hiring expenses.
Save Time
Finding a temp-to-hire employee means partnering with a staffing company. These companies already have many prescreened and qualified candidates on file so matching the candidate to the appropriate company is fairly quick and easy. Because the candidate is going for a temp-to-hire position and not a direct-hire position, placement is often faster than other staffing agency solutions. Since your company is working through a staffing agency, you also don't have to waste time going through applications, conducting interviews, and risking failed hires.
Save Money
Since temp-to-hire employees don't start as full-time employees, they don't receive benefits and other perks that full-time, permanent employees might. Beyond this, working with a staffing agency lowers your recruitment costs, as there is no need to advertise the position, or to spend time going through resumes or conducting interviews, which may extensively use your back office resources.
Do you want to learn more about temp-to-hire solutions? Read What Are Temp-To-Hire Jobs And How Do Staffing Agencies Hire For Them?
The Wide Effect Temp-To-Hire Strategy
At Wide Effect, we offer top-quality temp-to-hire staffing solutions to serve various purposes for your company. Whether you are looking to quickly fill a position, need extra staff for seasonal work, or want to thoroughly assess employees before committing to them permanently, Wide Effect puts forth high-quality candidates. Our temp-to-hire services have a high success rate and impressive company satisfaction, with 95% of our temp-to-hires becoming permanent employees. If you want to strengthen your workforce and find employees who suit your current needs, contact Wide Effect at 1-262-298-0026 or fill out the online contact form.
A temporary position comes with a mutual understanding that the employment is terminated upon the completion of the contract. A temp-to-hire position implies the possibility of contract renewal or permanent employment upon completion of the contract.
Whereas a temp-to-hire position gives the company the option not to renew an employment agreement employee after the initial contract is completed, direct-hire employees are placed as permanent employees right from the beginning. For a more detailed explanation, read The Difference Between Direct-Hire And Temp-To-Hire Jobs.
Wide Effect Will Resolve Your Workforce Challenges
We are the nation's top recruiting force for Construction, Maritime, Renewable Energy, Oil & Gas, and Safety Personnel. If you have staffing challenges at any level- labor to leadership, we have the solution. Connect with our recruiters in all 50 states now and learn more about our staffing blueprint for success.
A Better Way to Recruit
Are you experiencing productivity challenges, skill gaps in your workforce, or do you need a short-term placement? Don't waste your time and money navigating these alone. We bring the process, experience, and placement successes you need to make your labor force concerns a thing of the past. Call us at 1 (833) 493-5627 or use the contact form to discuss your personalized staffing solution.
By submitting this form, you opt-in and give expressed consent to receiving SMS / text messages, calls, and emails from us for the purposes of communication related to your inquiry or related to the products and or services we provide.