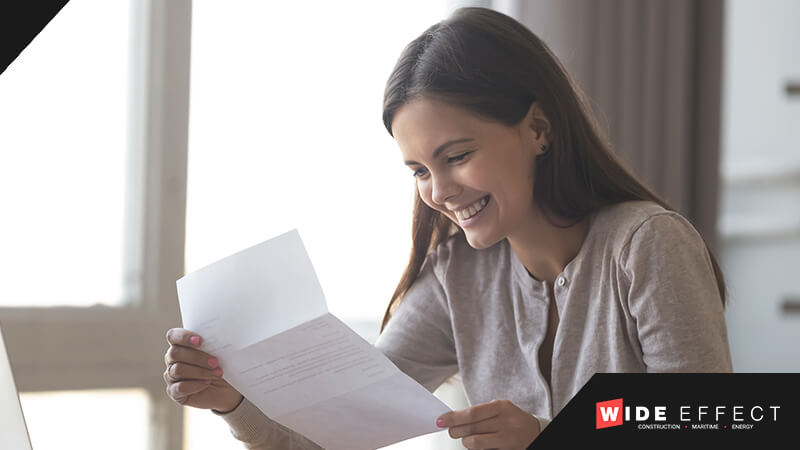 There are several known strategies for filling existing gaps in the talent pool of your business. Once you have identified a role to fill, the question emerges… Do we need to hire a full-time, permanent employee? There are benefits to structuring your hire as a Temporary Employee, a Temp-to-Hire, a Contract Position, and a Direct-Hire. With a thorough assessment of your workforce, an experienced Recruiting Agency can help you structure a staffing strategy that meets the needs of your organization. So let's explore the benefits of a Direct-Hire strategy as a staffing solution for your business.
Is Direct-Hire The Right Option For Your Company?
There are benefits to a Direct-Hire model of staffing for companies with a specific type of role to fill. Typically Direct-Hire is ideal for:
Executive and Leadership roles such as Directors, VPs, CEOs, and management roles
Opportunities in STEM (science, technology, engineering, and mathematics) jobs such as engineers, financial analysts, computer support specialists, software developers, and chemists.
Positions that require an advanced or graduate degrees such as a master's or a doctorate
Positions that are hard to fill or require highly specialized or unique skill sets
Understanding the benefits of a Direct-Hire solution will help you determine if this is the best strategy for your next placement.
Here are three key benefits to choosing a Direct-Hire model as you grow your workforce:

Higher Quality Candidate Pool
Although there may be exceptions, most of your industry's top performers are seeking permanent, full-time positions. And often the industry's best talent is already employed with another company and would be hesitant to leave a secure position for a short-term or trial position. With a Direct-Hire strategy, companies can attract a broader pool of high-caliber talent.
Foster Loyalty
Permanent hires will more often feel a stronger sense of stability and security in their position leading to a stronger sense of loyalty to the company. Knowing that their employer values their placement in the team creates a sense of buy-in and allows the candidate to become more fully invested in the team's success. This can lead to stronger workplace culture and increased productivity as relationships are fostered with the understanding that the team is growing together.
Create Attractive Compensation Packages
With a Direct-Hire strategy, companies can structure compensation to include things like medical benefits, retirement packages, team-building efforts, and professional development knowing that the investment will benefit and remain within the organization. This also attracts top talent who may be seeking more than just salary compensation.
How A Recruiting Agency Can Help With A Direct-Hire.
Using a recruiting agency to execute the talent search for your next Direct-Hire helps you manage your time, money, and risk. Partnering with a talent acquisition team allows you to leverage their experience network, and screening processes to find your industry's top talent. Not all businesses have dedicated recruiting and hiring teams. Outsourcing your staffing needs can ease the burden for your team, freeing them to focus on the tasks of your core business.
Wide Effect Knows Direct-Hire
Wide Effect is North America's leading team of global talent recruiters. With more than 60 years of combined recruiting experience, we have an unparalleled blueprint to bring the talent you need to your team. Our journey with you begins with a comprehensive assessment of your staffing needs, gaps in talent, and challenges to your productivity. From there we design a completely customized approach to staffing for you. Here is what we deliver:
Dedicated Team of Recruiters: Each of our team members is specialized in a particular sector of construction staffing and is assigned to your account for the duration of the recruiting experience and beyond. You will never reach a call center. Your dedicated team will work with you and for you until the ideal placement is hired and will continue to consult with you and guide you for the duration of the employment.
Rigorous Screening, Assessment, and Selection Process: Our team will interview, evaluate, reference check each potential candidate. We look not only at skill and experience, but also at interpersonal and soft skills, attitude, work ethic, and present only the top prospects to you. We find the employee who will fit all aspects of your company culture.
The Nation's Most Comprehensive Network: Team members with more than 60 years of industry experience at every level. Extensive industry connections and professional memberships. One Million + Talent Database of all levels of skill and experience in markets nationwide. Lasting relationships with past clients. All of this means we have the resources to find the country's top talent from labor to executive level placements.
Impacting Your Bottom Line: You can trust our process and experience. Don't waste your time and resources navigating the recruiting process. We have the expertise to design the best staffing solution for you and to deliver the ideal candidate so your workflow is not interrupted.
Let us focus on an effective recruiting strategy so you can focus on your business. To explore the benefits of partnering with Wide Effect for Direct-Hire strategies for your business, connect with our expert team at Wide Effect and secure the most ideal permanent placement for your organization.
FAQs
How do I know if Direct-Hire is the best option for my company?
We will examine your current workforce strengths and weaknesses, and highlight productivity and staffing concerns. We will analyze your workflow, planned initiatives, and projected growth. We will ask the questions needed to establish a deep understanding of the culture of your organization. From there we can help design a strong plan and determine which staffing model can meet your needs.
Where do you source your candidates?
Wide Effect has a growing proprietary database of more than 1.5 million candidates. We have premium partnerships and subscriptions that give us access to another 20 + million members of the Construction, Marine, Energy, Oil & Gas, and Safety workforce. We have a formula for strategic networking with the industry's top players. Wide Effect seeks candidates through local, regional, and national advertising campaigns and we host our own Career Opportunity website.
Will using a staffing agency cost me more?
Partnering with an experienced recruiting agency will actually save you money reducing your cost-per-hire, eliminating costs associated with unsuccessful hires, minimizing interruptions to workflow and productivity, and freeing up your personnel resources to focus on more effective tasks
Wide Effect Will Resolve Your Workforce Challenges
We are the nation's top recruiting force for Construction, Maritime, Renewable Energy, Oil & Gas, and Safety Personnel. If you have staffing challenges at any level- labor to leadership, we have the solution. Connect with our recruiters in all 50 states now and learn more about our staffing blueprint for success.
A Better Way to Recruit
Are you experiencing productivity challenges, skill gaps in your workforce, or do you need a short-term placement? Don't waste your time and money navigating these alone. We bring the process, experience, and placement successes you need to make your labor force concerns a thing of the past. Call us at 1 (833) 493-5627 or use the contact form to discuss your personalized staffing solution.
By submitting this form, you opt-in and give expressed consent to receiving SMS / text messages, calls, and emails from us for the purposes of communication related to your inquiry or related to the products and or services we provide.