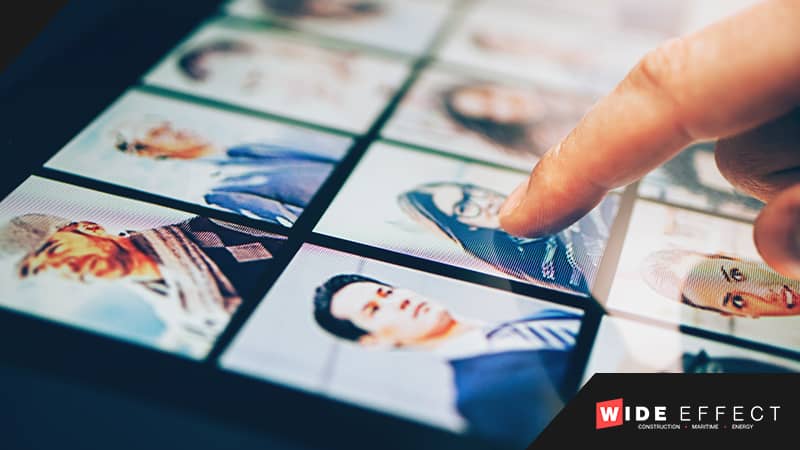 Despite the labor shortage in the US, jumpstarting your career in a skilled trade in the construction sector can still be difficult. It seems like most employers require applicants to have years of experience, and some are not willing to train their new hires.
Many of these challenges can be alleviated if you are willing to look beyond permanent or direct-hire positions and consider temp agencies. The requirements to be competitive for a temp-to-hire position, for instance, are generally less stringent. This makes these jobs perfect for newcomers in the sector一even if these positions cannot guarantee the work security of permanent roles.
If you are struggling to find reliable permanent construction jobs, consider contacting a temp agency. A Wisconsin-based staffing agency with 60 years of experience specializing in the construction sector, Wide Effect can match you with rewarding temp-to-hire construction jobs that will look fantastic on your resume. Partner with us today!
What Is A Temp-To-Hire Job?
Temp-to-hire jobs are neither temporary nor permanent construction jobs. They are extensive trial or training periods with the possibility of going permanent contingent on satisfactory performance. Moreover, the temp-to-hire employee is not under contract of the company they are working for一but the staffing agency they are working with. Essentially, the staffing agency unilaterally seeks and hires temp-to-hire recruits to work for its client companies.
Companies have many reasons to seek temp-to-hire workers, making construction jobs of this nature relatively easier to fill. Temp-to-hire roles are especially valued when:
The company needs temporary replacements: If an employee goes on leave, it can impact the workflow of a project. A temp-to-hire worker could be the perfect solution to keep the project running. The possibility of going permanent keeps the worker motivated.
The company needs to fill up positions quickly: Requesting the staffing agency to send over vetted temp-to-hire workers is a much faster way of building a workforce than to hire team members one by one. If time is of the essence, a company may prefer filling their construction jobs with temp-to-hires.
The company is not sure they need a permanent role: Sometimes, the company could be simply experimenting with new projects or initiatives. Hiring temp-to-hire workers allows the company to explore a venture without committing to it if it does not pan out.
Benefits Of Temp-To-Hire Jobs
While temp-to-hire positions may seem to stack the deck in favour of employers, these jobs can be beneficial to newcomers.
By far the most important benefit is the experience temp-to-hire jobs bring. Even a few months of relevant work experience can be a difference-maker in your resume. Temp-to-hire roles show prospective employers two things: that you are familiar with the role you are applying for and that you are willing to upskill yourself rather than waiting for better opportunities to appear.
Another benefit of temp-to-hire jobs is that they are excellent gap fillers. An unfortunate reality is that the longer you stay unemployed, the more difficult it can be to get a job. A temp-to-hire role not only provides you with a source of income but also keeps you competitive on the market.
How Do Staffing Agencies Hire For Temp-To-Hire Jobs?
As mentioned above, temp-to-hire workers are actually contracted by the staffing agency they work with一not the company they work for. As such, the best way to secure a temp-to-hire job is to approach a staffing agency.
The staffing agency will interview you for the role you are interested in and assess your existing skills. The agency will then attempt to match you with a temp-to-hire opening that suits your skill set. The most accessible construction jobs tend to be high-demand but low-specialization roles such as general construction worker.
If you excel at your opportunity and your company shows interest in bringing you onboard permanently, you will no longer be under contract with your staffing agency. On the other hand, in the event that your company no longer requires your services, you will go back to your staffing agency who are constantly cultivating opportunities with their network of clients.
Become Eligible For Temp-To-Hire Jobs Today
Temp-to-hire jobs should not be seen as a last resort but as a golden opportunity to break into the construction sector. Performing in your role can either secure you a permanent position or, at the very least, provide you with a powerful line on your resume and a glowing reference. One thing is certain; a temp-to-hire job beats unemployment any day of the week.
Are you keen on exploring temp-to-hire opportunities? Wide Effect is here to help. With more than 60 years of experience finding such opportunities for new and experienced workers in the construction sector, we are confident we can find you a role you will enjoy. Call us at 1-833-493-5627 or fill out the online contact form to work with us.
FAQs
Q: What is recruitment process outsourcing?
A: RPO is a service we offer where we manage all your recruitment activities. We effectively become an extension of your company's HR department. RPO leverages the staffing agency's expertise in the sector to hire exceptional talent while relieving pressure from your in-house HR department.
Q: Which sectors does Wide Effect specialize in?
A: Wide Effect specializes in Construction, Maritime, Oil & Gas, Renewable Energy, and Safety Personnel.
Q: I am a job seeker. Where can I find open positions that I can apply for??
A: You can visit our current job postings here.
Wide Effect Will Resolve Your Workforce Challenges
We are the nation's top recruiting force for Construction, Maritime, Renewable Energy, Oil & Gas, and Safety Personnel. If you have staffing challenges at any level- labor to leadership, we have the solution. Connect with our recruiters in all 50 states now and learn more about our staffing blueprint for success.
A Better Way to Recruit
Are you experiencing productivity challenges, skill gaps in your workforce, or do you need a short-term placement? Don't waste your time and money navigating these alone. We bring the process, experience, and placement successes you need to make your labor force concerns a thing of the past. Call us at 1 (833) 493-5627 or use the contact form to discuss your personalized staffing solution.