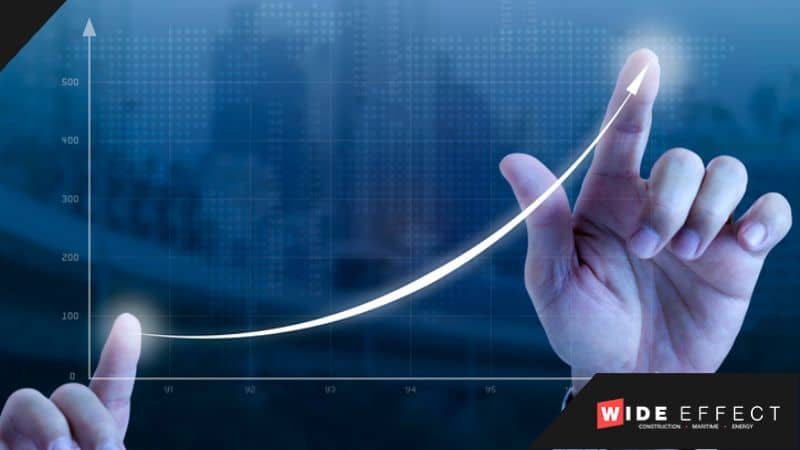 A successful business means growth. As your business thrives, you may need to quickly hire new staff or even expand your business overseas. While this rapid growth is fantastic for your business, it can be difficult to keep up with. As more workers are brought on, the volume of back-office duties increases, as does your need for competent staff who can handle complex legal aspects of your business. When your company is rapidly growing, an Employer of Record (EOR) can help you ensure that your company keeps up with demand. An employer of record is an invaluable resource for company scaleability and will help your business run smoothly.

How An Employer Of Record Helps Your Growing Business
Administrative Duties
As you grow your workforce, your payroll will become increasingly complex and time-consuming. An EOR can manage payroll and other back-end tasks such as workers' compensation claims and unemployment claims. Instead of hiring administrative employees, an Employer of Record gives you access to trained and experienced professionals who are deeply familiar with all back-end protocols.
Overseas Employment
Tasks such as payroll will become even more complex as your company expands into other countries. International payroll involves an in-depth understanding of the employment laws of the country you are expanding to, including maternity leave, worker holidays, termination causes, overtime, and other laws specific to the country or countries you expand to. Your American-based company is not likely to know all of the different laws and any mistakes can cause your company legal problems. With an Employer of Record you will have experienced professionals who know and understand local business guidelines and your EOR assumes much of the liability for implementing and administering these laws. Read How EOR Can Help You Expand Your Business Globally to learn more.
Talent Retention
As your company rapidly grows, you will need to retain all of the employees you hire so that you can have a dedicated, dependable workforce. Many workers tend to stay on with companies not only because of the work they do or the wage they receive, but because of company benefits. An Employer of Record can handle health insurance, workers' benefits, maternity leave, sick leave, optical and dental insurance, and more. By having all of these additional benefits available and easy to access and process, your staff will be more loyal to your company.
Cost Efficiency
When your business is rapidly expanding, you may not have the in-house resources to support this growth. Outsourcing duties to an Employer of Record allows access to services that would otherwise be dealt with by HR employees or overseas workers but without the need to build or rent a physical office. Your company also doesn't have to create a new role for employees performing the added HR duties that come with expansion, nor does your company have to pay for and spend the time on hiring and training more employees to perform the duties of the Employer of Record.
Want to learn more about how an Employer of Record works? Read What Are The Benefits Of Employer Of Record?
Wide Effect's Employer Of Record Services
When your company is rapidly growing, you need to ensure that all legal compliance is being met, whether you are expanding overseas or here in the US. With Wide Effect's Employer of Record services, you can ensure that your company is adhering to all legal requirements while also increasing worker satisfaction. With more than 60 years of experience and a team that is committed to understanding your business and its unique challenges and vision for growth, Wide Effect can meet your unique challenges and offer tailored solutions for all of your company's backend needs. To partner with Wide Effect, call 1-262-298-0026 or fill out the online contact form.
Wide Effect specializes in Construction, Maritime, Oil & Gas, Renewable Energy, and Safety Personnel. We recruit workers of all levels of industry, from laborers to management positions.
Wide Effect's EOR service is available to organizations of all sizes. We serve clients with single worksites and others with thousands of projects worldwide. Everyone benefits.
Wide Effect can supply your company with any level of EOR services you would like. We can provide additional strategies or we can supply fewer services if you have a plan already in place or wish to keep full control over certain HR services. Wide Effect can take as much or as little of a role as our partners require.
Wide Effect Will Resolve Your Workforce Challenges
We are the nation's top recruiting force for Construction, Maritime, Renewable Energy, Oil & Gas, and Safety Personnel. If you have staffing challenges at any level- labor to leadership, we have the solution. Connect with our recruiters in all 50 states now and learn more about our staffing blueprint for success.
A Better Way to Recruit
Are you experiencing productivity challenges, skill gaps in your workforce, or do you need a short-term placement? Don't waste your time and money navigating these alone. We bring the process, experience, and placement successes you need to make your labor force concerns a thing of the past. Call us at 1 (833) 493-5627 or use the contact form to discuss your personalized staffing solution.
By submitting this form, you opt-in and give expressed consent to receiving SMS / text messages, calls, and emails from us for the purposes of communication related to your inquiry or related to the products and or services we provide.