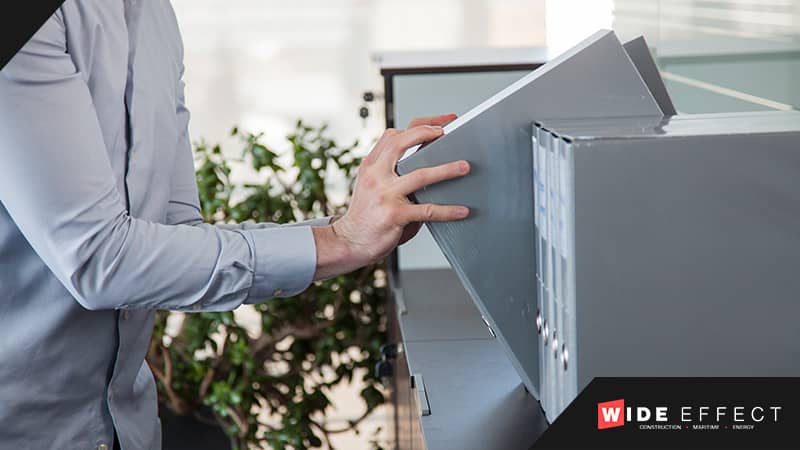 If you want to expand your company, manage worker's compensation costs, benefits, regulatory compliance, and working capital, an employer of record (EOR) will help you achieve your business goals. An EOR relieves you from occupying your valuable time and resources with human resource management and payroll functions, allowing you to focus on sustaining and advancing your business. EOR services provide a cost-benefit to companies with only a few employees on one work site as well as companies with thousands on projects worldwide. Focus on pushing your business forward by using employer of record services to outsource time-consuming back-office work and mitigate arduous HR duties.
The Benefits Of The Wide Effect EOR
What An Employer Of Record Is. EOR is the administrative employer for an employee while this individual works for a different company. EOR manages the financial administrative, compliance, and regulatory side while the company handles the business side. An employer of record takes over HR tasks associated with managing internal employees, including hiring, retaining, and paying employees. With the Wide Effect EOR, you can choose from several health, dental, vision, and 401k packages or Wide Effect can take over the administration of your current plans. When you partner with an EOR, you retain hiring authority while having skilled experts manage the paperwork.
What An Employer Of Record Offers. With so many options in the industry, deciding on what kind of payroll provider you need can be challenging. To help make that decision consider the benefits of working with an EOR, which can:
Take over a portion of your HR functions
Be used for all or a portion of your workforce
Provide services for 1-5000 employees
Allow companies to expand their workforce to other states and countries without setting up a business entity
Handle payment based on payment terms (funded payroll contract)
Reduce non-revenue generating headcount
Process and fund payroll
Deposit and file taxes
Handle Workers' Compensation and unemployment claims
Serve as the legal employer
How An Employer Of Record Differs From A Payroll Company. Payroll companies offer similar solutions to employer of record, but payroll companies often focus on software solutions and other payroll-specific tasks. Some payroll companies will add other services such as benefits administration, however, they typically do not offer as much as an employer of record.
Business Expansion Using EOR. If your company is ready to start conducting business in another country, an EOR will simplify the process. With an EOR managing local payroll, immigration, and employment tasks, your business can expand swiftly without the need to register a local business entity. The EOR will appear as the legal employer for remote employees in their host country, thus allowing you to incorporate a foreign entity without running a compliance risk.
Partner With Wide Effect For Top Quality Employer Of Record Solutions
EORs take advantage of an employer of record that creates an end-to-end solution leading to reduced overhead and lower office expenditures. By working with the dedicated team at Wide Effect, you gain more than 60 years of experience and a team that is committed to understanding your business, your workplace culture, your unique challenges, and your visions for growth. Whether your goal is to expand your business or to streamline your payroll process, Wide Effect is enthusiastic to work with businesses of all sizes and goals. To partner with us for our employer of record payroll solutions, call us at 1-262-298-0026 or fill out the online contact form.
FAQ
Q: Does Wide Effect offer recruitment process outsourcing?
A: Yes. With Wide Effects recruitment process outsourcing (RPO) we manage all your recruitment activities. We effectively become an extension of your company's HR department. RPO leverages the staffing agency's expertise in the sector to hire exceptional talent while relieving pressure from your in-house HR department.
Q: Which sectors does Wide Effect specialize in?
A: Wide Effect specializes in Construction, Maritime, Oil & Gas, Renewable Energy, and Safety Personnel.
Q: How do I get a consultation with Wide Effect?
A: Simply contact us by filling out the online contact form or calling 1-262-298-0026 and we will schedule a FREE consultation.
A Better Way to Recruit
Are you experiencing productivity challenges, skill gaps in your workforce, or do you need a short-term placement? Don't waste your time and money navigating these alone. We bring the process, experience, and placement successes you need to make your labor force concerns a thing of the past. Call us at 1 (833) 493-5627 or use the contact form to discuss your personalized staffing solution.
By submitting this form, you opt-in and give expressed consent to receiving SMS / text messages, calls, and emails from us for the purposes of communication related to your inquiry or related to the products and or services we provide.