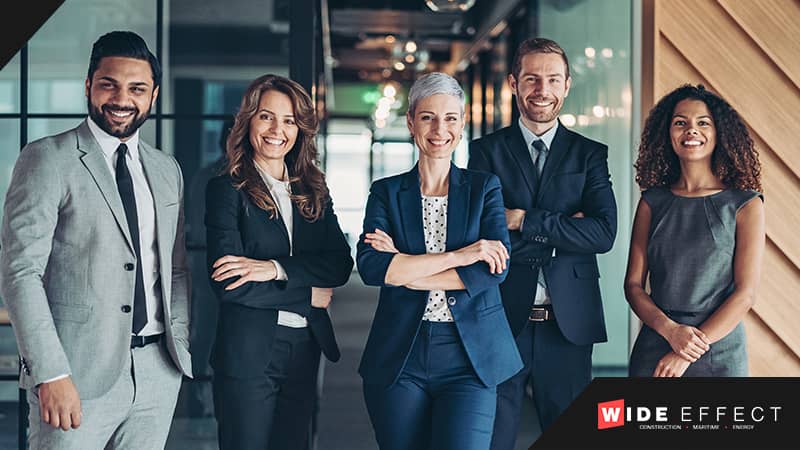 Expansion is a great way to stay competitive. Establishing a company expansion in another country opens many business opportunities including access to a new market, a new talent pool to select from, and lower costs for project development. There are country-specific laws that a business needs to know of and comply with when expanding to that area and large amounts of time and resources need to be put into setting up a foreign entity. The duties of business owners in a foreign country are to follow local labor laws, properly register an entity, and take responsibility for any tax or documentation issues. Hiring an Employer of Record (EOR) limits all of these problems and allows for a more streamlined expansion. If you want to expand your company an EOR will help you achieve your business goals.
The Benefits Of EOR During Global Expansion
Avoid Global Entry Barriers. Registering an entity abroad can be a long and stressful process as some countries need you to wait for the embassy's approval before business activities commence. Since an EOR is a registered company, employers can start searching for and hiring qualified workers without needing to wait.
Comply With Local Law. Local trade and labor laws vary from country to country and your American workers may not know all of the laws in the country you are expanding to. For example, maternity leave, termination causes, overtime laws, and more are specific to the country the employee works in and may be different from American laws. To avoid potential lawsuits by unknowingly breaking these laws, an EOR knows the labor legislation in the country your business is expanding to and makes sure the company is compliant with local law.
Shift Responsibility. Since the EOR is registered on the official documentation and is the one paying taxes, they are taking on the responsibility of any incidents. If there is an accidental miscalculation on tax forms or if for any reason local labor laws have not been complied with, these issues are legally the responsibility of the EOR and not of your company.
Reduce Expansion Costs. Setting up an office abroad has many expenses: the cost of establishing a subsidiary, building your team abroad, hiring legal assistants, and more. These costs add up quickly, but partnering with an EOR is like hiring an HR department, financial team, and legal consultants all in one.
Save Resources And Time. Management tasks such as payroll, administering benefits, and keeping track of paperwork take time away from primary tasks. Management's time is better used finding ways to improve the product, build strategies, and create meaningful relationships with clients. By hiring an EOR, the office work gets completed in a timely and efficient manner while the management can focus on what matters most: innovation, sustainability, and scalability.
If Your Company Is Ready To Expand, Partner With Wide Effect
With the Wide Effect Employer of Record solution, your company expansion will be streamlined and any potential legal liabilities will be mitigated. With over 60 years of experience, Wide Effect is committed to understanding your business, your workplace culture, your unique challenges, and your visions for growth. The initial and prolonged success of your business expansion is vital to your company and having the resources to assure legal compliance while continuing forward momentum with large-scale management projects is invaluable. To partner with us for our employer of record payroll solutions, call us at 1-262-298-0026 or fill out the online contact form.
FAQ
Q: What services are offered by an EOR?
A: EOR responsibilities include (but are not limited to)
Processing and funding payroll
Depositing and filing taxes
Payment of all state and federal taxes
Legal employer on record
Workers compensation claims management
Unemployment claims management
Benefits administration
Q: What size does my business need to be to qualify for eligibility for an EOR?
A: Wide Effect's EOR service is available to organizations of all sizes. We serve clients with single worksites and others with thousands of projects worldwide. Everyone benefits.
Q: How do I get a consultation with Wide Effect?
A: Simply contact us by filling out the online contact form or calling 1-262-298-0026 and we will schedule a FREE consultation.
A Better Way to Recruit
Are you experiencing productivity challenges, skill gaps in your workforce, or do you need a short-term placement? Don't waste your time and money navigating these alone. We bring the process, experience, and placement successes you need to make your labor force concerns a thing of the past. Call us at 1 (833) 493-5627 or use the contact form to discuss your personalized staffing solution.
By submitting this form, you opt-in and give expressed consent to receiving SMS / text messages, calls, and emails from us for the purposes of communication related to your inquiry or related to the products and or services we provide.