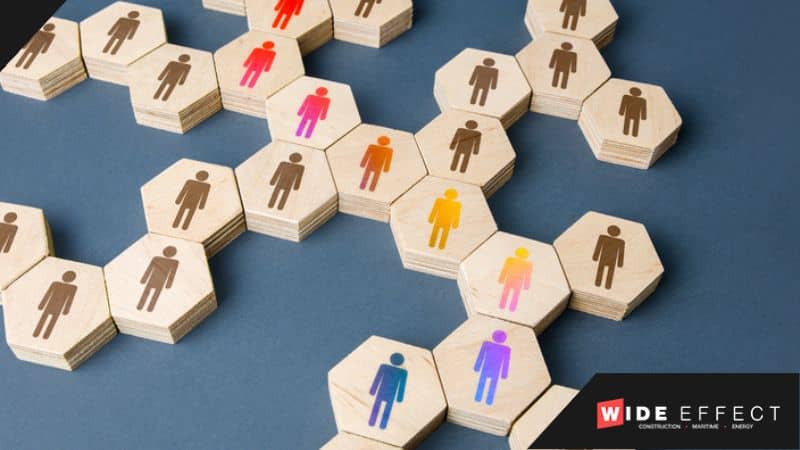 When your small business needs more staff, hiring new employees can eat up valuable resources, including your time and focus. Partnering with staffing companies allows small businesses to compete with larger competitors by freeing up time to focus on growth and innovation rather than directing energy toward hiring. Staffing companies give you the tools to outsource time-consuming tasks so you can focus on the important parts of your business without being bogged down by administrative and staffing duties. By partnering with a staffing company, your small business can continue to grow while focusing on improving the business. Here is how staffing companies can help small businesses thrive.
The Benefits Of Working With A Staffing Company
Growth
As small businesses expand, you need qualified and skilled team members. If you're growing at a rapid rate, finding and hiring the right team members on your own may leave you struggling to keep up with regular operations. A staffing company will help facilitate growth by quickly recruiting and screening ideal candidates. A staffing company can also help you scale your business to accommodate for busy seasons even if you aren't busy all year long. For permanent expansion, your small business may want to use direct-hire recruiting, but for temporary or seasonal staff, you may want to use temp-to-hire recruiting. These two distinct hiring options will allow your company to keep up with demand and growth without overstaffing.
Outsource Hiring Duties
Small businesses often don't have a large team dedicated only to back-office tasks. Your team members and you likely wear many hats and perform several different roles. Hiring new employees adds another important but time-consuming task to your long list of duties. When you outsource your hiring process to a staffing company, you don't need to spend time reviewing resumes, contacting candidates, checking references, and more. The staffing company can take care of everything so you only need to do a final interview to ensure the candidate is ideal for your workplace. You can be more involved if you want, but many small business owners have their hands full and prefer that the staffing agency relieves as much of the work of hiring as possible.
Fill Skill Gaps
Many companies have some skill gaps, but with small businesses these gaps can impact operations if a key team member leaves. By outsourcing your hiring to a staffing company, you will have access to candidates who have a variety of skills and knowledge to help fill in skill gaps in your company. Since a staffing company already has a large network of screened and qualified candidates, they can choose candidates with various skills and experience to ensure that your business has the talent it needs to thrive.
Delegation Of Office Duties
Some staffing companies do more than just recruit staff for your small business, they also offer Employer Of Record (EOR) solutions for back-office support. EOR is the administrative employer for an employee while this individual works for your company. EOR manages financial, administrative, compliance, and regulatory duties so that your company can focus on more important aspects of your business. If you need back-office support and assistance with administrative duties, an EOR can benefit your small business.

Use Staffing Company Resources For Your Small Business
Whether you want to expand your business, reduce back-office workload, or hire highly skilled employees, a staffing company is the right choice. When you partner with Wide Effect, you gain access to over 60 years of experience. Wide Effect offers top-quality staffing solutions and EOR solutions to help your small business thrive. Wide Effect provides you with tailored, top-level, reliable talent while providing turnkey back-office solutions to give you an advantage over your competitors and help you reach your business goals. To partner with Wide Effect, call 1-262-298-0026 or fill out the online contact form.
Wide Effect's EOR service is available to organizations of all sizes. We serve clients with single worksites and others with thousands of projects worldwide. Everyone benefits.
Wide Effect recruits employees from all levels of industry, from laborers to management positions.
Wide Effect specializes in Construction, Maritime, Oil & Gas, Renewable Energy, and Safety Personnel.
A Better Way to Recruit
Are you experiencing productivity challenges, skill gaps in your workforce, or do you need a short-term placement? Don't waste your time and money navigating these alone. We bring the process, experience, and placement successes you need to make your labor force concerns a thing of the past. Call us at 1 (833) 493-5627 or use the contact form to discuss your personalized staffing solution.
By submitting this form, you opt-in and give expressed consent to receiving SMS / text messages, calls, and emails from us for the purposes of communication related to your inquiry or related to the products and or services we provide.