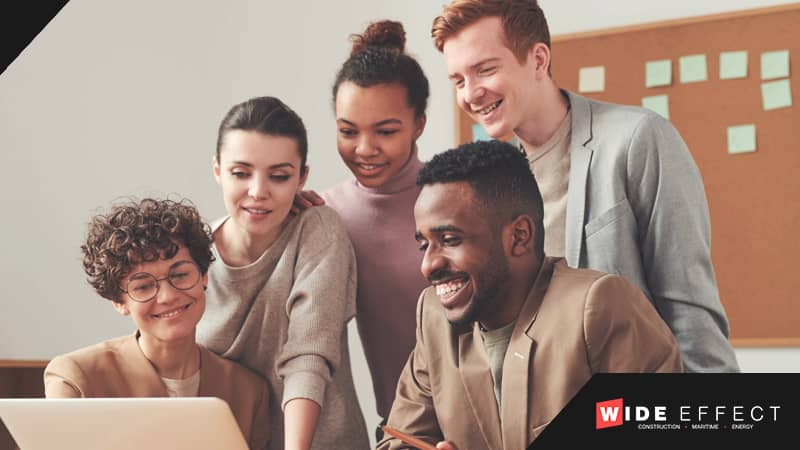 Owners of small businesses may think it is difficult to expand to overseas markets or to manage their administrative duties while still working on growing the company, and it's true there are some hurdles to both of these. Expanding your small business means a new market, new revenue potential, diversity of company markets, and a new talent pool for hiring. To take advantage of global expansion and to manage administrative tasks, small businesses can greatly benefit from an employer of record (EOR). An employer of record is an organization that takes over the HR responsibilities of a company. EOR manages the financial administrative, compliance, and regulatory side while the company handles the business side, allowing your company to thrive while you focus on innovation and sustainability.
EOR Benefits For Small Businesses
Let An EOR Take Care Of Administrative Work. EORs can help reduce administration work by taking over a portion of HR functions, including payroll compliance, onboarding paperwork, benefits administration, timesheets, Workers' Compensation and unemployment claims, and the depositing and filing of taxes. By taking over these important but time-consuming duties, an EOR reduces overhead and lets you focus on the parts of your business that need your individual leadership skills.
Expand Your Business Globally. Registering your business as an entity abroad is a great expansion opportunity but it does come with barriers. Without an EOR, you may need to wait for an embassy's approval before any business activities commence. Since an EOR is considered a registered company, operating with an EOR gives you the ability to start hiring high-quality workers right away. An EOR will pay your workers in the currency of the country you are expanding to and will make the appropriate deductions while your company still has control over the work that is being done.
Comply With Local Law. When you're trying to expand your company to other countries, you have to be sure you're complying with the labor laws of that country. Labor laws change from country to country and likely won't follow the same laws as your US-based sector. Some labor laws may not be known by a business owner in the US, but you don't want to risk breaking these laws due to a lack of knowledge. EORs have intricate knowledge of the labor laws of the country they are working in and can help you reduce the risk of violating compliance and receiving fines or other legal ramifications. And if for any reason labor laws are violated, the responsibility will fall to the EOR instead of your company, ensuring there will be no legal consequences for your business.
Partner With Wide Effect For EOR Solutions
If your small business is interested in expanding or if your small business needs back-office support, an employer of record can help. Whether you have a single worksite or are expanding to include multiple global worksites, Wide Effect's employer of record solution can help your business take care of all HR needs while assuming legal responsibility. This relieves the workload and stress while also helping your business overcome the hurdles of international expansion. With more than 60 years of experience and a team that is committed to understanding your business and its unique challenges and vision for growth, Wide Effect can help you reduce your overhead and focus on reaching your business goals. To partner with Wide Effect, call 1-262-298-0026 or fill out the online contact form.
EOR responsibilities include (but are not limited to):
Processing and funding payroll
Depositing and filing taxes
Payment of all state and federal taxes
Legal employer on record
Workers compensation claims management
Unemployment claims management
Benefits administration
You can, but it leaves your company open to legal risks. If the Independent Contractor claims to be an employee, your company may have legal repercussions such as actions filed against your company for wrongful dismissal or tax evasion. And EOR also allows for more control over day-to-day operations than hiring Independent Contractors.
Wide Effect's EOR service is available to organizations of all sizes. We serve clients with single worksites and others with thousands of projects worldwide. Everyone benefits.
Wide Effect Will Resolve Your Workforce Challenges
We are the nation's top recruiting force for Construction, Maritime, Renewable Energy, Oil & Gas, and Safety Personnel. If you have staffing challenges at any level- labor to leadership, we have the solution. Connect with our recruiters in all 50 states now and learn more about our staffing blueprint for success.
A Better Way to Recruit
Are you experiencing productivity challenges, skill gaps in your workforce, or do you need a short-term placement? Don't waste your time and money navigating these alone. We bring the process, experience, and placement successes you need to make your labor force concerns a thing of the past. Call us at 1 (833) 493-5627 or use the contact form to discuss your personalized staffing solution.
By submitting this form, you opt-in and give expressed consent to receiving SMS / text messages, calls, and emails from us for the purposes of communication related to your inquiry or related to the products and or services we provide.