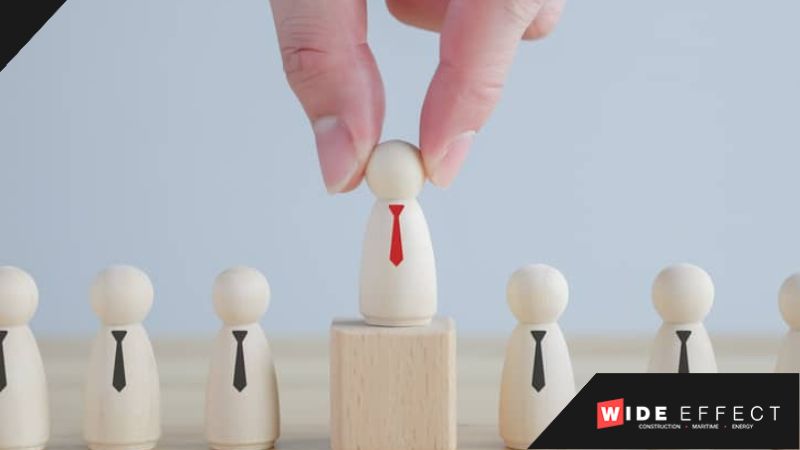 When your business is trying to get ahead of the competition, you need the best staff available and access to additional services that can let you focus on growing your business and rising to the top. A staffing agency can help with both of these. As the name suggests, a staffing agency specializes in matching hard-working and accomplished candidates with companies to ensure success, but a staffing agency can also do more than this. With services such as EOR solutions, a staffing agency can help your business expand to other countries and can take care of tedious but necessary tasks so that your company can put the efforts of your carefully curated team members towards more important goals. Here are some of the reasons you should consider using a staffing agency to take your business to the next level.
How A Staffing Agency Can Benefit Your Business
Fulfill Staffing Needs
Staffing agencies are most well known for their ability to find qualified and reliable staff for companies. These new employees can either be direct-hire permanent members of the team, or they can be temp-to-hire contract employees. Temp-to-hire contract employees will work with the company for the project or time frame they were hired for and then the company can decide if they want to keep the contract employee as a permanent hire or if they no longer need additional staff. Temp-to-hire strategies give companies the ability to scale their staff as they need and to give candidates a trial before making them permanent team members.
Market Knowledge
When your company works with a staffing agency, you gain access to the already established network of qualified candidates as well as the staffing company employees who work with people from all different industries. This widens your applicant pool so that you can find the best employees from your industry while giving your company easy access and understanding of other industries if you want to expand your operations.
Reduces Back-End Tasks
When you hire through a staffing agency, the candidates are already prescreened and a candidate will be matched with your company by staffing professionals. This saves your company from advertising, frees up HR from going through resumes and cover letters, and eases the onboarding process. Back-office tasks can also be covered by staffing agencies as well. With employer of record (EOR) services, your various back-office obligations can be outsourced to allow your company more resources to focus on the larger picture without being weighed down with busywork.
Expansion
Staffing agencies are ideal for companies that are interested in expansion. Not only can staffing agencies help you hire quality employees when you are rapidly growing, but EOR services can also help your business quickly become established in other countries. EORs can help businesses expand globally by acting as an employer for foreign employees instead of waiting for your business to be approved as a foreign entity abroad.
Risk Reduction
When you hire new staff members, you take a risk that they will be failed hires that will cost your company time and money. With a staffing agency, this risk is mitigated. All candidates face a variety of rigorous screening processes to ensure they are qualified for the position, fit your company culture, and fill in skill gaps within your organization. When using EOR services, staffing agencies also reduce risk, as the EOR works as a legal employer for foreign staff so that if for any reason there are legal complications with an out-of-country employee, the responsibility falls to the staffing agency instead of on your company.

Partner With A Reputable Staffing Agency
Whether you want to expand your business, reduce back-office tasks, or hire highly capable employees, a staffing agency is the right choice. When you partner with Wide Effect, you gain access to over 60 years of experience. Wide Effect offers top-quality staffing solutions and EOR solutions to help your business thrive. Wide Effect provides you with tailored, top-level, reliable talent while providing turnkey back-end solutions to give you an advantage over your competitors and reach your business goals. To partner with Wide Effect, call 1-262-298-0026 or fill out the online contact form.
Wide Effect recruits candidates from all levels of industry, from laborers to management positions.
Wide Effect has recruiters on the ground in all 50 states with access to a nation-wide database of top-level construction talent. No matter where your company is based in the US or around the world, Wide Effect can find construction professionals to build your workforce. Wide Effect also offers EOR services outside of the US to help companies expand globally.
Wide Effect specializes in Construction, Maritime, Oil & Gas, Renewable Energy, and Safety Personnel. We recruit candidates of all levels of industry, from laborers to management positions.
A Better Way to Recruit
Are you experiencing productivity challenges, skill gaps in your workforce, or do you need a short-term placement? Don't waste your time and money navigating these alone. We bring the process, experience, and placement successes you need to make your labor force concerns a thing of the past. Call us at 1 (833) 493-5627 or use the contact form to discuss your personalized staffing solution.
By submitting this form, you opt-in and give expressed consent to receiving SMS / text messages, calls, and emails from us for the purposes of communication related to your inquiry or related to the products and or services we provide.