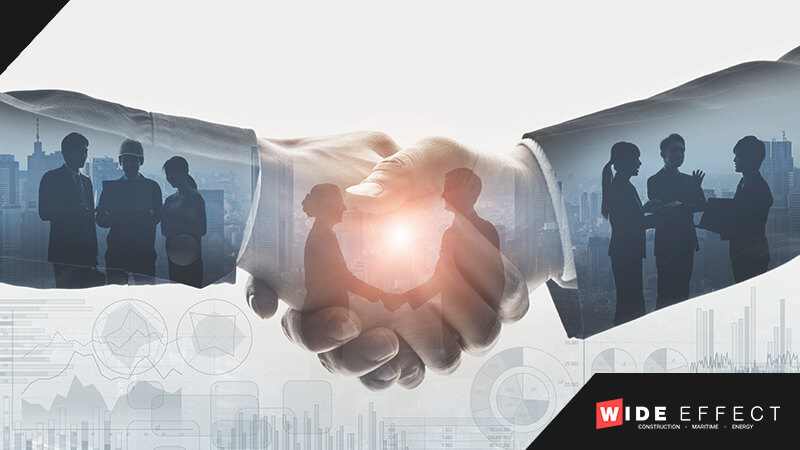 Recruiting and hiring for a small business presents a unique set of challenges. Many small businesses do not have a dedicated, in-house hiring team. They may not yet have developed an effective recruiting network or talent pipeline. And the lucky small businesses may find themselves experiencing unanticipated growth and success. If your small business does not yet have a streamlined and proven recruiting process, consider partnering with a skilled and experienced Staffing Agency to meet the hiring demands your business has. A Staffing Agency can help you quickly and affordably source, screen, hire, and onboard your industry's top talent helping you create a productive, motivated, and resilient workforce.
Big Solutions For Small Business
Small Businesses need staffing solutions designed to meet the unique needs of companies with limited time and financial resources. This makes the process of sourcing, attracting, and retaining the top talent in their industry extremely important. A staffing agency can help you streamline your recruiting process ensuring you have access to proven talent pipelines, comprehensive screening models, competitive and attractive salary packages, and successful hires. These strategies will help you avoid disruptions to productivity, lost revenue, and high turnover allowing you to focus on the growth and success of your core business.
Find The Right Recruiter
The first step in leveraging the skill and experience of a Staffing Agency is ensuring you partner with the best. Look for a reputable recruiting agency that is committed to understanding your business, your workplace culture, and your visions for growth. The ideal partner will have the means to design a customized strategy to address the unique staffing challenges and needs of your company. Your selected agency should have reliable networks, robust talent resources, and tested proven processes. They should strive to build a relationship with you, guiding you through the entire hiring process and following up with you frequently to support your workforce growth plan.
How A Staffing Agency Can Help Your Small Business
Recruit Team Members, Not Employees: The ideal candidate for your company should possess the skills and experience necessary to complete the job. But especially in a smaller workplace environment, a potential hire should bring more to the table and be able to work outside the confines of just one specific role. A Staffing Agency has the insight and screening practices to assess interpersonal and soft skills, attitude, work ethic, and motivation to progress. A recruiting agency can provide staffing solutions like a Temp-To-Hire model, allowing you to evaluate a candidate's fit and ensuring a successful placement.
Streamline The Process: Small businesses often do not have dedicated recruiting teams and may rely on HR or administrative staff to take on the responsibility of hiring. Perhaps the task of hiring could even fall on the business owner. But contracting your recruiting and hiring requirements to a third-party staffing agency allows you to leverage their processes and experience and lets you and your staff focus on your business. Find a Staffing Agency with a Recruitment Process Outsourcing (RPO) team to shoulder the responsibility of finding your industry's top talent.
Save You Money: Your team's time is your greatest resource, and when you take their time and focus away from the core operations of your business to recruit, screen, and hire candidates there is a quantifiable cost. There are also notable costs associated with advertising and networking to source out talent. And we cannot ignore the significant time and money resources wasted with candidates that turn out to be poorly suited, salary negotiations that fall apart, and failed hires. Working with a Staffing Agency can actually reduce your cost-per-hire, saving you time and money while ensuring a better quality candidate and a more positive hiring experience.
The Wide Effect Difference
Wide Effect is North America's leading team of global talent recruiters. We are committed to building meaningful relationships with our clients, big and small, to understand their unique staffing needs and design completely customized and effective solutions to build their workforce. Partnering with the team at Wide Effect guarantees you access to your industry's most outstanding talent allowing your small business to remain competitive. Let us focus on an effective recruiting strategy so you can focus on your business. To explore the benefits of partnering with Wide Effect for talent acquisition strategies for your business, connect with our expert team at Wide Effect and begin the journey to build your best workforce today.
FAQs
How can Temp-To-Hire help my small business?
Temp-To-Hire allows you to assess a candidate's fit on the job and within the team structure of your organization. Wide Effect can help you find a strong candidate and will stay engaged throughout the trial period to ensure the placement is successful.
Where do you source your candidates?
Wide Effect has a growing proprietary database of more than 1.5 million candidates. We have premium partnerships and subscriptions that give us access to another 20 + million members of the Construction, Marine, Energy, Oil & Gas, and Safety workforce. We have a formula for strategic networking with the industry's top players. Wide Effect seeks candidates through local, regional, and national advertising campaigns and we host our own Career Opportunity website.
Will using a staffing agency cost me more?
Partnering with an experienced recruiting agency will actually save you money reducing your cost-per-hire, eliminating costs associated with unsuccessful hires, minimizing interruptions to workflow and productivity, and freeing up your personnel resources to focus on more effective tasks.
Wide Effect Will Resolve Your Workforce Challenges
We are the nation's top recruiting force for Construction, Maritime, Renewable Energy, Oil & Gas, and Safety Personnel. If you have staffing challenges at any level- labor to leadership, we have the solution. Connect with our recruiters in all 50 states now and learn more about our staffing blueprint for success.
A Better Way to Recruit
Are you experiencing productivity challenges, skill gaps in your workforce, or do you need a short-term placement? Don't waste your time and money navigating these alone. We bring the process, experience, and placement successes you need to make your labor force concerns a thing of the past. Call us at 1 (833) 493-5627 or use the contact form to discuss your personalized staffing solution.
By submitting this form, you opt-in and give expressed consent to receiving SMS / text messages, calls, and emails from us for the purposes of communication related to your inquiry or related to the products and or services we provide.