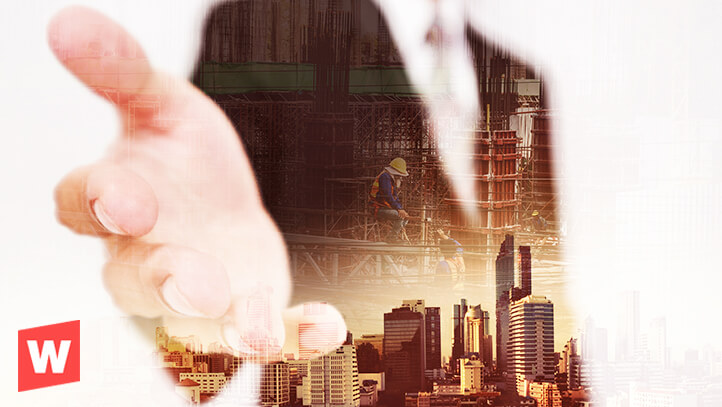 Recruitment Process Outsourcing optimizes your recruitment process, streamlines your operations, and focuses on long-term business strategies while reducing costs. By deploying your hiring and staffing requirements to the RPO team at Wide Effect you can eliminate the need to maintain expensive and demanding resources for recruitment in-house. Partner with Wide Effect to acquire custom-designed solutions tailored to your sector, workflow, projected growth, and culture. Leverage the comprehensive experience, in-depth industry knowledge, insightful strategies, and extensive talent pools and networks of the Wide Effect RPO team to ensure your recruitment programs are as effective and efficient as possible.
Recruitment Process Solutions
A traditional recruiting process can cost your organization valuable time and resources and still leave you with gaps in productivity and talent, unsuccessful hires, and poor candidate and hiring manager experiences. Wide Effect Recruitment Process Outsourcing is designed to integrate with your business, build on your company culture, and fine-tune your recruiting process in order to deliver high-quality candidates that will integrate seamlessly into your workflow and company culture. In a highly competitive recruiting environment where success is measured by filling demanding roles with skilled candidates, RPO bridges the gap between traditional recruiting methods and current hiring demands. With an exceedingly customizable approach, The Wide Effect Recruitment Process
The outsourcing team will:
Scale Solutions to Meet Your Needs: Tailored solutions will find and assess the ideal candidate to meet your workforce needs whether you are hiring for 10 or 10,000 positions.
Reduce Cost-Per-Hire: Outsourcing all or even a portion of your recruiting needs to the Wide Effect RPO team eliminates the need to maintain a full-time, in-house recruiting division and will lower your cost-per-hire.
Reduce time-to-fill: With access to the best-recruiting technologies, industry expertise, a vast talent pool, and a broad referral network, the Wide Effect RPO team will significantly reduce the amount of time it takes to fill each open position.
Design Custom Solutions: Whether you want to supplement your current recruiting efforts or outsource recruitment entirely, an RPO provider can develop a targeted solution. Our Wide Effect RPO team creates solutions that are customized to meet the needs of your organization.
As one of the most effective recruiting solutions on the market, Wide Effect RPO strategies deliver the talent you need to remain competitive in your industry and in today's market.
We Provide Superior Staffing Solutions
Choosing Wide Effect means you are choosing the most experienced, knowledgeable construction staffing recruiters to guide you through the process of building your team. Our proven blueprint for workforce solutions will guarantee you have the right team for your projects. When you work with us, you leverage our superior recruiting formula to your benefit.
The Nations Trusted Choice In Staffing For
Construction
Maritime
Renewable Energy
Oil & Gas
Safety Personnel
With more than 60 years in Construction Industry staffing, our team is experienced, focused, and ready to create a staffing solution for you. Our network of candidates includes the best Commercial & Industrial, Marine, Renewable Energy, Oil & Gas, and Safety professional and labor personnel. Contact us to find highly skilled workers in your sector.
Wide Effect is committed to offering elite recruiting and staffing solutions for any organization seeking to supplement or build a reliable, skilled, and progressive workforce. Our Recruitment Process Outsourcing solutions are designed to unburden your company of the complexities, costs, and time demands of the recruiting process.
Our RPO solutions include:
Workforce Planning: Our team will utilize talent analytics to evaluate the current talent supply and demand, market compensation norms by industry, department, role, and geography. We partner with your organization to develop a workforce plan for today and a strategy to forecast future workforce trends.
Sourcing: When 80% of new jobs are found through networking, deep-sourcing expertise is an essential component of your recruitment strategy. The Wide Effect RPO team will develop targeted sourcing strategies to address the needs of specific industries or functions, including recruitment marketing, talent pipelining, screening/assessment, predictive analytics, and talent advisory solutions such as employer branding, talent analytics, and recruitment messaging.
Screening: The Wide Effect process includes rigorous screening methods including skill assessments, behavioral and personality evaluations, and interviews. This creates a pool of candidates evaluated to be a good fit both for the role and for your company. Screening for cultural fit is an important part of this process, ensuring that clients receive a carefully curated list of candidates who fit well within the culture of the company.
Recruiting & Offer Management: Our team specializes in recruiting both passive and active candidates to find the best person for the job. We act as your representative, promoting a consistent brand message, scheduling interviews, handling salary negotiations, and maintaining tight quality control.
Reporting: The Wide Effect RPO team remains accountable to you, providing regular analysis of recruiting metrics such as cost-per-hire, time-to-fill, retention rates, productivity, recruiting process conversion rates, and more.
RPO is one of the fastest-growing recruiting service models in the United States. Companies looking to compete with major players in their industry need the far-reaching networks and comprehensive expertise offered by the specialized Recruitment Process Outsourcing team at Wide Effect. We have the knowledge, expertise, and connections to fine-tune the recruiting process for you and provide solutions for acquiring your industry's top talent.
Industry Leading Staffing & Recruitment Solutions
Wide Effect has over 60 years of staffing experience and has developed a blueprint for successful placement across various industries. If you're looking to place top-level talent within your organization fill out the form below and someone from our team will reach out shortly.
BUILDING RELATIONSHIPS, CONSTRUCTING SOLUTIONS
60+ years of construction staffing, a proven recruiting blueprint, successful and enduring placements, effective solutions, and dependable relationships keep our customers coming back to Wide Effect for their staffing needs. These clients are happy to share how our workforce solutions have resolved their challenges.
We Are Where you Are
Our Wide Effect team has recruiters on the ground in all 50 states with access to a nation-wide database of top-level construction talent. We can understand the unique staffing needs of your area. Partner with us to connect with labor, mid-level, and executive construction professionals to build your workforce.
Contact our team directly at (262) 298-0026 or fill out our contact form below.
Strategies to Maximize Your Recruiting Resources
When you partner with the RPO team at Wide Effect you can expect a superior quality candidate, more effective recruiting strategies, and increased scalability and flexibility in your recruitment process. Our comprehensive approach will:
Manage and maintain a skilled and talented workforce throughout your project flow
Reduce cost-per-hire and time-to-fill when hiring
Improve the candidate and hiring manager experience
Leverage the recruiting industry's top technologies and tools
Minimize workflow interruptions and boost productivity
Optimize and simplify the recruiting process
If your organization is struggling to find and retain skilled and experienced candidates, our Recruitment Process Outsourcing team can create a customized strategy to meet your hiring needs. Connect with Wide Effect now and explore how the RPO model for recruiting can benefit your organization.
Step-by-Step: Your Staffing Journey
When you connect with Wide Effect to solve your construction workforce challenges, your dedicated team is committed to guiding you through the process. From initial contact through screening, selection, hiring, and placement; we are with you each step of the way. This is the road to your customized staffing solution.
Assess & Analyze Your Needs
We will examine your current workforce strengths and weaknesses, and highlight productivity and staffing concerns. We will analyze your workflow, planned initiatives, and projected growth. We will ask the questions needed to establish a deep understanding of the culture of your organization.
Your dedicated team will draw from experience, industry statistics, labor force trends, and the assessment of your business to design a conscientious and customized solution for your current staffing needs. This plan will not only solve your present needs but also set the groundwork for a sustainable solution for any future workforce growth.
Through our in-house talent database of more than one million construction industry professionals and our access to an extensive national network of players we will scout, interview, assess, and evaluate a number of potential candidates until we find the ideal fit for your team.
When a successful placement is achieved, you can rest assured that your contact at Wide Effect will remain on call for you. We continue to stay connected to both the employer and the employee and act as a resource even after the ink has dried.
RESOURCES TO SOLVE YOUR CONSTRUCTION STAFFING CHALLENGES
Wide Effect recruiters are knowledgeable, experienced, and accomplished in creating staffing solutions for all sectors of the construction industry. Having worked with many of the nation's top construction firms, we have a wealth of resources to share with you.
Recruitment Process Outsourcing FAQs
RPO providers manage a clients' entire recruitment cycle operating as an integrated partner in the process. Staffing agencies, which operate on a reactive recruitment model, work on a requisition-to-requisition basis often hiring temporary or temp-to-permanent employees.
The Wide Effect RPO model offers comprehensive and distinctive staffing solutions designed to synthesize seamlessly into your organization's workflow.
Outsourcing your recruitment processes to a team skilled in providing talent acquisition solutions can:
Provide strategies to manage fluctuating workforce demands
Reduce costs associated with the recruitment process
Grant access to a carefully curated pool of talent and national and international talent networks
Source candidates with unique or specialized skills
Streamline the hiring process
Connect with the Wide effect RPO team to explore the specific benefits of outsourcing for your organization.
Outsourced recruiting, known as Recruitment Process Outsourcing (RPO), is a business strategy in which sourcing, recruiting, and hiring (in whole or part) is outsourced to an expert to positively impact productivity and profitability. The RPO team at Wide Effect can provide you the information to decide if an RPO strategy is right for your organization.
Wide Effect Will Resolve Your Workforce Challenges
We are the nation's top recruiting force for Construction, Maritime, Renewable Energy, Oil & Gas, and Safety Personnel. If you have staffing challenges at any level- labor to leadership, we have the solution. Connect with our recruiters in all 50 states now and learn more about our staffing blueprint for success.
A Better Way to Recruit
Are you experiencing productivity challenges, skill gaps in your workforce, or do you need a short-term placement? Don't waste your time and money navigating these alone. We bring the process, experience, and placement successes you need to make your labor force concerns a thing of the past. Contact us now for your personalized staffing solution.