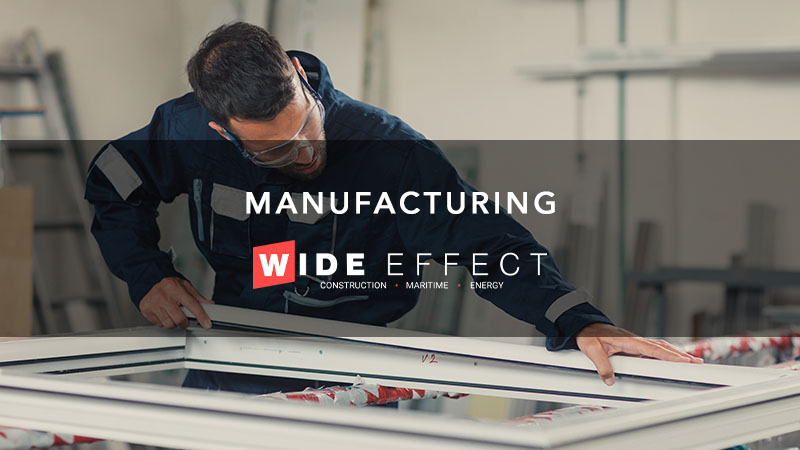 Mitigating supply chain interruptions, operational inefficiencies, sustainability, and a skilled workforce shortage are just some of the challenges impacting the manufacturing industry today. A solid and insightful staffing strategy is key to overcoming these challenges and gaining an edge over the competition. Wide Effect Talent Solutions can expertly assess your business and provide strategies to address skill gaps and improve productivity by connecting you with top candidates from labor through leadership. Build your team and streamline operations for optimal profitability with Wide Effect.
Wide Effect delivers insight and experience with a measurable track record of working with a variety of customers in the manufacturing industry - from national defense-related products and lasers to material and chemical ingredients. The manufacturing industry is rapidly evolving as the future of production becomes more automated, causing a skills gap in the current workforce. We understand what key factors are impacting the industry and our specialized recruiters have the industry knowledge and experience to find the skilled talent to meet your needs including:
Automation Techs
CNC Machinists
Controls Engineers
Quality Techs
Electrical Engineers
Machine Operators
Mechanical Techs
Tool & Die Makers
Mechanical Designers
Process Techs
Production Supervisors
Welders
Manufacturing Staffing & Recruitment
Wide Effect has over 60 years of staffing experience and has developed a blueprint for successful placement across various industries. If you're looking to place top-level talent within your organization fill out the form below and someone from our team will reach out shortly.
Elite Level Staffing Solutions
Do you need to find the ideal candidate for a permanent position? Looking to assess a potential hire for fit within your organization? Not sure how to address productivity loss or gaps in your workforce? We can help. Our personalized approach to assessing your staffing needs, seeking out and evaluating your ideal prospect, and executing the staffing plan designed for you will ensure all of your labor force challenges are resolved.
Wide Effect Will Resolve Your Workforce Challenges
We are the nation's top recruiting force for Construction, Maritime, Renewable Energy, Oil & Gas, and Safety Personnel. If you have staffing challenges at any level- labor to leadership, we have the solution. Connect with our recruiters in all 50 states now and learn more about our staffing blueprint for success.
A Better Way to Recruit
Are you experiencing productivity challenges, skill gaps in your workforce, or do you need a short-term placement? Don't waste your time and money navigating these alone. We bring the process, experience, and placement successes you need to make your labor force concerns a thing of the past. Call us at 1 (833) 493-5627 or use the contact form to discuss your personalized staffing solution.
By submitting this form, you opt-in and give expressed consent to receiving SMS / text messages, calls, and emails from us for the purposes of communication related to your inquiry or related to the products and or services we provide.