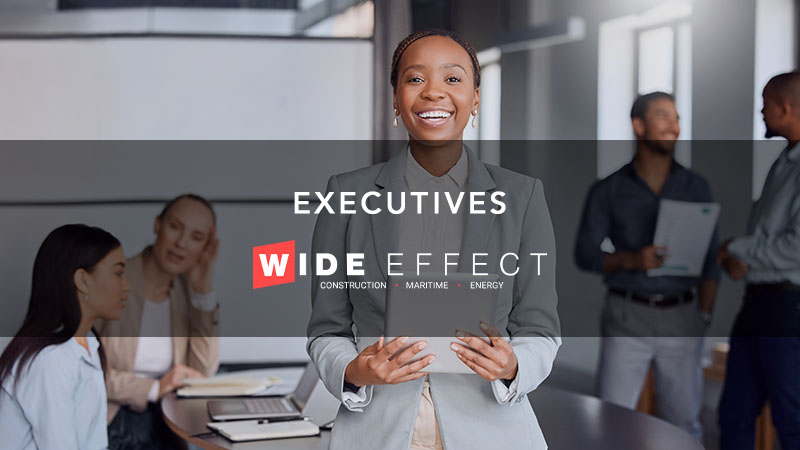 The success of your business depends on the hard work of every member of your team. But the success of your team is driven by excellent leadership. The best executives will not only effectively manage the day-to-day operations of your business, but they will educate, inspire, and motivate your workforce and fortify your company for future success with innovation, insight, and commitment to your goals. With over 60 years of experience and a reputation as North America's leading talent recruiting force, Wide Effect analyzes your current workforce, leadership team, and operations to identify your organization's talent requirements, define your workplace culture, and deliver executive staffing strategies to attract and retain the top leadership candidates in your industry.
Wide Effect's executive recruiting team are leaders in executive search services. From Fortune 500 corporations and private equity firms to non-profit agencies, we have the instinct, market intelligence, and experience to match candidates with the ideal culture or organization. We know having the right leader in the right role positions your organization for better results and organizational well being. Our team offers a proven approach to attracting the consummate leaders for any organization by minimizing the variables associated with the executive search process. We can connect you with exceptional talent for roles in:
C Suite
Operations and Supply Chain
Human Resources
Sales and Marketing
Finance
Interim placements
Executives Staffing & Recruitment
Wide Effect has over 60 years of staffing experience and has developed a blueprint for successful placement across various industries. If you're looking to place top-level talent within your organization fill out the form below and someone from our team will reach out shortly.
Elite Level Staffing Solutions
Do you need to find the ideal candidate for a permanent position? Looking to assess a potential hire for fit within your organization? Not sure how to address productivity loss or gaps in your workforce? We can help. Our personalized approach to assessing your staffing needs, seeking out and evaluating your ideal prospect, and executing the staffing plan designed for you will ensure all of your labor force challenges are resolved.
Wide Effect Will Resolve Your Workforce Challenges
We are the nation's top recruiting force for Construction, Maritime, Renewable Energy, Oil & Gas, and Safety Personnel. If you have staffing challenges at any level- labor to leadership, we have the solution. Connect with our recruiters in all 50 states now and learn more about our staffing blueprint for success.
A Better Way to Recruit
Are you experiencing productivity challenges, skill gaps in your workforce, or do you need a short-term placement? Don't waste your time and money navigating these alone. We bring the process, experience, and placement successes you need to make your labor force concerns a thing of the past. Call us at 1 (833) 493-5627 or use the contact form to discuss your personalized staffing solution.
By submitting this form, you opt-in and give expressed consent to receiving SMS / text messages, calls, and emails from us for the purposes of communication related to your inquiry or related to the products and or services we provide.