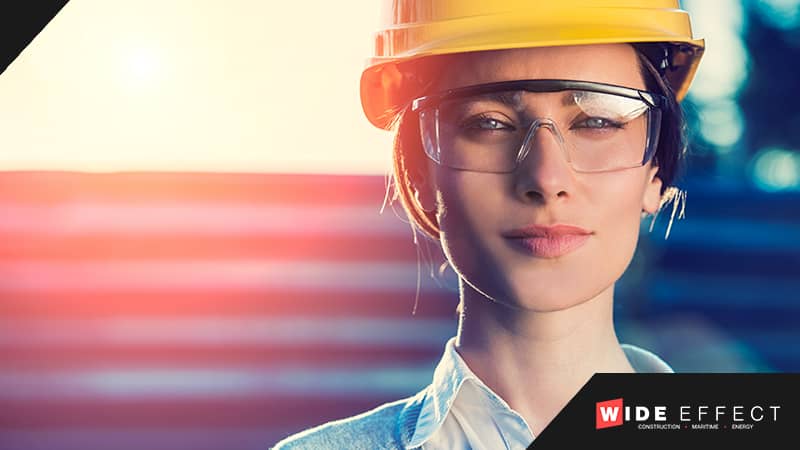 When searching for employment, people often overlook the idea of a temporary position because they want something permanent or considered to be more long term. This type of employment, also known as 'temping' or 'temp-to-hire', offers many benefits to both the employee and the employer that should not be overlooked.
This article will help you answer the common question: 'is a temp job worth it?'. Here are 4 benefits of temp-to-hire employment, plus some additional tips to help you stand out from the crowd while filling a temporary role, and help you land the permanent position you've been waiting for.
Benefits of Working a Temp-to-Hire Position
Temp-to-Hire positions are a largely overlooked type of employment that is a very beneficial way to set yourself up for full time, permanent employment in the future. This article is focusing on the reason why these flexible employment solutions may be exactly what job seekers are looking for:
When looking for a career change, temp work may be exactly what you need to get your foot in the door. Temporary positions offer you the ability to build your resume and job experience in different industries and roles.
There is no better way to find out if a company has the right type of culture for you than a temp position. If at the end of your contract you decide you don't want to stay there for the long term then there is no time wasted for you, or for the employer.
A little known fact about temp-to-hire positions is that they often turn into full time employment. Many employers will use a staffing agency to help fill a temp position as their company is in a growth phase, or if they are needing to see the efficacy of filling a certain role within their organization. Most of the time, it's a positive and needed position for them and the employment becomes long term.
Temp positions allow you to get placed into a job and show your work ethic, skillset, and capabilities on the job. Many people don't like the interview process and temp-to-hire jobs alleviate much of that stress.
Tips To Go From Temp-To-Hire To Permanent Employee
When working in a temporary position, there are some key ways to help you stand out from the crowd, and make it known that you want to continue working with this employer:
Show up to work and act as if it was a permanent job. Your work ethic will be noted and can help you land a full time position.
Get to know everyone around you including your co-workers and managers. Building professional connections will help you when it comes time to choosing who will stay on the team.
Be interested and involved in the organization. Showing that you are here for more than just a paycheck demonstrates that you want to be here for the long haul.
Take on extra responsibilities and work when possible. Make it known to your supervisor that you want to continue working and are happy to help out however possible. This can-do attitude will be noted and appreciated with the right organization.
Temp-to-hire positions are an important part of many industries including construction, oil & gas, maritime, safety, and the renewable energy sector. Taking these positions allows you all the benefits of full time employment while trying out a new position. If you are looking for the perfect temp-to-hire role for you, be sure to send your credentials to Wide Effect Talent Solutions, the top recruiting firm in the US. With over 60 years of staffing experience, our team is sure to find you the position you have been looking for. Learn more by filling out the contact form below, or by calling our toll free number 1 (833) 493-5627.
FAQ
Q: What is a temp job?
A: Temp work, or temp-to-hire, is a position that is for a limited amount of time, or for the length of project completion. The timelines can vary and temporary employment contracts can often be terminated early, or extended for a lengthy period of time, including an offer of permanent employment.
Q: What is the difference between temporary and part time employment?
A: Part-time employment is typically considered someone who works less than 35 hours per week. Part time employment can be permanent, seasonal, or a contract position which means the position will end at a predefined point. Temporary employment can be part time, or full time hours, including the ability to earn overtime to complete a project. The one consistent point of temp work is the contract will have a predefined end date. The length of the contract will vary based on the needs of the employer.
Q: Is a temp job worth it?
A: Temp jobs are absolutely worth taking a look at if you are looking for new employment, or perhaps to make a career change. Temp-to-hire positions are called exactly that because they often land the person in that role a permanent position with the company they are working for. Additionally, temp roles are a great way for companies to guiage if you are a good fit for them, and they are a good fit for you, before making it a permanent position.
Wide Effect Will Resolve Your Workforce Challenges
We are the nation's top recruiting force for Construction, Maritime, Renewable Energy, Oil & Gas, and Safety Personnel. If you have staffing challenges at any level- labor to leadership, we have the solution. Connect with our recruiters in all 50 states now and learn more about our staffing blueprint for success.
A Better Way to Recruit
Are you experiencing productivity challenges, skill gaps in your workforce, or do you need a short-term placement? Don't waste your time and money navigating these alone. We bring the process, experience, and placement successes you need to make your labor force concerns a thing of the past. Call us at 1 (833) 493-5627 or use the contact form to discuss your personalized staffing solution.
By submitting this form, you opt-in and give expressed consent to receiving SMS / text messages, calls, and emails from us for the purposes of communication related to your inquiry or related to the products and or services we provide.