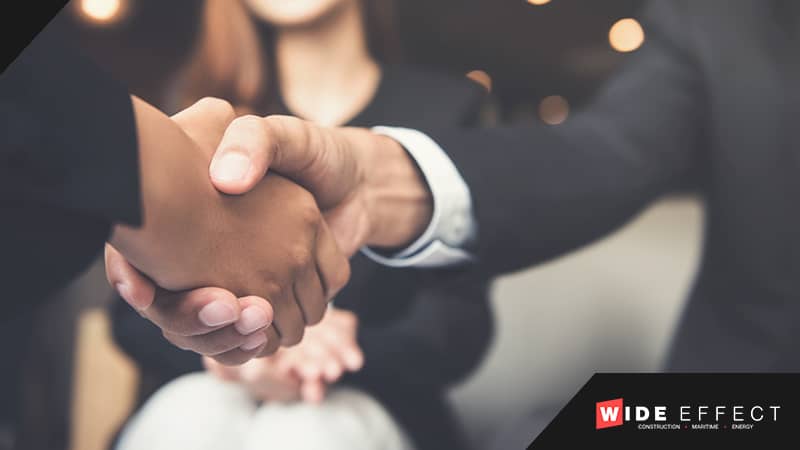 An employer of record (EOR) can be a highly beneficial service, particularly for those who want back office support or are expanding to another country. An EOR is an administrative employer for an employee while this individual works for a different company. The services offered by an employer of record allow a company to reassign their backend tasks to reduce overhead and free up skilled workers and company owners to focus on important aspects of the company that need full attention. When searching for an employer of record to partner with, consider the tasks you need performed as well as how many services the company offers, their dedication, their customer service, and their industry experience. Here are some EOR services you should expect a top-quality EOR partner to offer.
What To Look For In An EOR
While your company should still manage the day-to-day operations of your business, as well as any goal setting or one-on-one discussions with staff members, a quality employer of record should perform these tasks:
Manage Employment Relationships
The EOR company is responsible for creating and maintaining contracts for staff members. Since the EOR is the legal employer of the workers and is a local business entity in the country where your business needs workers, the employer of records must create a staff contract that follows all of the rules of the country. These contracts must follow all regional legalities and be signed by the employee and the employer.
File Taxes
An EOR must ensure a company covers all legal obligations, including taxation of the country the company is operating in. Partnering with an employer of record that is experienced in managing company taxes and who advertises it as a main function of their EOR services ensures their reputability.
Process Payroll
A good employer of record will take over back office tasks such as payroll so that you can focus on more important aspects as a business owner. As a part of this, the EOR will be responsible for collecting and processing time records.
Benefits Administration
Since an EOR is often hired for work in other countries, they should offer to manage benefit payout. Different countries have different laws regarding benefits and an employer of record should always know the country's rules and handle these types of requirements for your business so that there are no legal ramifications due to misunderstandings or mistakes.
Handle Unemployment
When an employee needs to be let go, an EOR can be involved in their termination to manage all unemployment claims and to ensure all local unemployment laws are being met.
Background Checks
An EOR service doesn't need to be heavily involved in the hiring process depending on what your company wants, but a great EOR service will offer to be. An employer of record can confirm references and run background checks on applicants to ensure they are a good fit for the company and have all of the necessary credentials.
Wide Effect Employer Of Record Services
Ensure you partner with an EOR service provider that offers your company various benefits and goes above and beyond by partnering with Wide Effect. Gain the resources to assure legal compliance while continuing forward momentum with large-scale management projects. By working with the dedicated team at Wide Effect, you leverage more than 60 years of experience and a team that is committed to understanding your business and all of its unique challenges to offer tailored solutions for all of your company's backend needs. To partner with Wide Effect for our employer of record payroll solutions, call 1-262-298-0026 or fill out the online contact form.
EOR responsibilities include (but are not limited to):
Processing and funding payroll
Depositing and filing taxes
Payment of all state and federal taxes
Legal employer on record
Workers compensation claims management
Unemployment claims management
Benefits administration
When you partner with an EOR, the EOR becomes responsible for local legal compliance. This reduces risk for your company twofold: your company doesn't have to worry about non-compliance due to unfamiliarity with another country's labor laws, and if any mistakes or complications do occur, the responsibility and consequences fall to the employer of record instead of your business.
Wide Effect's EOR service is available to organizations of all sizes. We serve clients with single worksites and others with thousands of projects worldwide. Everyone benefits.
Wide Effect Will Resolve Your Workforce Challenges
We are the nation's top recruiting force for Construction, Maritime, Renewable Energy, Oil & Gas, and Safety Personnel. If you have staffing challenges at any level- labor to leadership, we have the solution. Connect with our recruiters in all 50 states now and learn more about our staffing blueprint for success.
A Better Way to Recruit
Are you experiencing productivity challenges, skill gaps in your workforce, or do you need a short-term placement? Don't waste your time and money navigating these alone. We bring the process, experience, and placement successes you need to make your labor force concerns a thing of the past. Call us at 1 (833) 493-5627 or use the contact form to discuss your personalized staffing solution.
By submitting this form, you opt-in and give expressed consent to receiving SMS / text messages, calls, and emails from us for the purposes of communication related to your inquiry or related to the products and or services we provide.