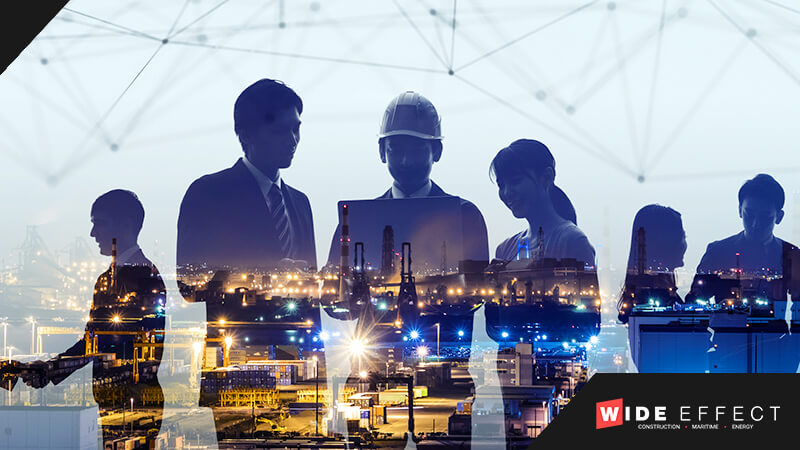 Recruitment Process Outsourcing (RPO) is a business strategy in which sourcing, recruiting, and hiring are conducted by an expert acquisition solutions team. RPO strategies are custom-design solutions tailored to your company's sector, workflow, projected growth, and workplace culture. Companies of any size across an array of sectors choose to use this service to streamline the hiring process and save time and money. Implementing an RPO strategy eliminates the need to maintain expensive and demanding resources for recruitment within your organization. Using an RPO allows for a faster, more effective hiring process that creates uniformity and reliability within a company.
5 Ways Recruitment Process Outsourcing Can Improve Your Hiring Procedures
Reduce Recruiting Costs. Recruiting and hiring can cost companies a lot of money on advertising and can use a lot of company time trying to hire the right candidates. Failed hires and high turnover costs the company even more money. Sometimes companies lack the technology to optimize the hiring process. A Recruitment Process Outsourcing provider can streamline the hiring process so that your company can secure the industry's top talent and build an effective workforce quickly and efficiently.
Scale Your Recruiting. Workforce requirements can ebb and flow based on project load and seasonal needs. Recruitment Process Outsource can quickly adapt to fluctuations in staffing needs by leveraging a streamlined hiring process and a robust network to find quality candidates quickly. RPO allows you to scale up or down depending on your workforce needs. Recruitment Process Outsourcing is a great option for companies that are quickly growing who don't have the internal resources in place to facilitate large scale hires.
Get Better Quality Candidates. Hiring managers who are overwhelmed with applicants or who need to fill multiple positions may not have the time to thoroughly screen each application and determine if the employee will be the right fit to integrate into the company skills requirements and culture. Recruitment Process Outsourcing providers have proven systems to screen and authenticate a candidate's qualifications, experience, and education. Candidates will also be vetted based on their soft skills and performance to determine if they will be a valuable asset to your company.
Develop A Strong Employment Brand. A company that is known to have a strong hiring process builds a reputation for being a great employer with high quality workers. With this reputation, your pool of interested potential candidates becomes larger. Between higher caliber candidates and a positive perception of your company, Recruitment Process Outsourcing can help your company become a more highly sought after place to work.
A Reliable Process. Reliable communication throughout the hiring process is a key component of successful placement.With Recruitment Process Outsourcing, there is ongoing feedback to the candidates so they can stay informed and engaged and relieving your internal hiring team of the burden of regular communication. If your company has multiple departments with their own hiring processes, communication between departments can become overly complicated. Keep your hiring process efficient and uniform between departments and create consistency by having a Recruitment Process Outsourcing team make the hiring process easier and more dependable.
Partner With Wide Effect For Recruitment Process Outsourcing
If you rush the hiring process, you could end up with failed hires and a high turnover rate. When you partner with Wide Effect for Recruitment Process Outsourcing, you access staffing solutions that are proven and tailored to your business's workforce needs and operations. With over 60 years of staffing experience, Wide Effect can get you top quality candidates who will easily integrate into your company while saving your business money with a more streamlined approach to staffing. Wide Effect recruiters have cultivated networks of top employers and workforce members in the construction, oil and gas, maritime, renewable energy, and safety industries. Partner with the Global Talent Acquisition Solutions experts at Wide Effect by calling 1-262-298-0026 or filling out the online contact form.
FAQ
Q: Can an RPO provider work with our existing Human Resources team?
A: Recruiting Process Outsourcing can provide customized solutions that work specifically for you. The RPO team at Wide Effect is positioned to integrate seamlessly with your existing recruiting team to minimize interruptions or to completely assume responsibility for your hiring process and ease the strain on your team.
Q: How is RPO different from a traditional staffing model?
A: RPO providers manage a clients' entire recruitment cycle operating as an integrated partner in the process. Staffing agencies, which operate on a reactive recruitment model, work on a requisition-to-requisition basis often hiring temporary or temp-to-permanent employees. The Wide Effect RPO model offers comprehensive and distinctive staffing solutions designed to synthesize seamlessly into your organization's workflow.
Q: Which sectors does Wide Effect specialize in?
A: Wide Effect specializes in Construction, Maritime, Oil & Gas, Renewable Energy, and Safety Personnel.
A Better Way to Recruit
Are you experiencing productivity challenges, skill gaps in your workforce, or do you need a short-term placement? Don't waste your time and money navigating these alone. We bring the process, experience, and placement successes you need to make your labor force concerns a thing of the past. Call us at 1 (833) 493-5627 or use the contact form to discuss your personalized staffing solution.
By submitting this form, you opt-in and give expressed consent to receiving SMS / text messages, calls, and emails from us for the purposes of communication related to your inquiry or related to the products and or services we provide.