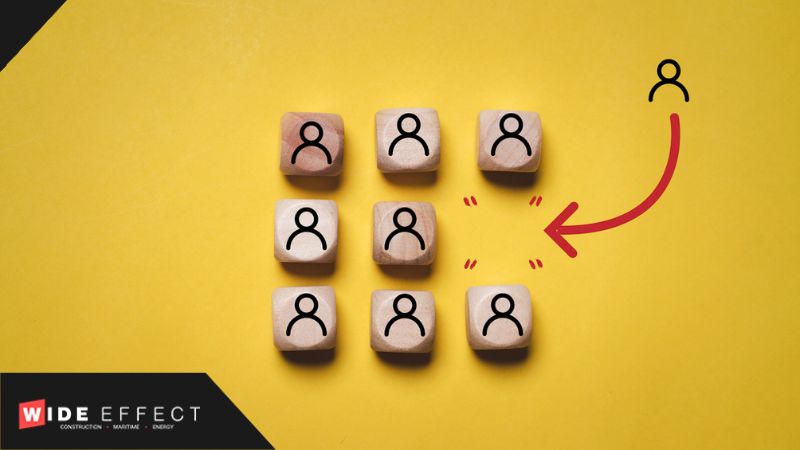 In today's rapidly changing business landscape, top-tier executives are pivotal in driving innovation and growth. This article delves into the intricate art of strategic talent acquisition by staffing companies. It explores tailored search strategies, comprehensive assessments, and adept negotiation. Staffing firms gain a deep understanding of organizational needs to identify leaders aligned with the company's vision. Customized search methods, which include networking, market research, and cutting-edge technology, pinpoint candidates meeting unique role requirements. Holistic evaluations consider leadership style, cultural fit, and alignment with values. Staffing companies facilitate transparent communication and skilled negotiation, securing executives who possess skills and seamlessly integrate into the team. This strategic approach contributes to organizational success and nurtures innovation in today's dynamic business environment.
In the ever-evolving landscape of modern business, executive leadership plays a crucial role in steering innovation, strategy, and growth. The pursuit of top-tier executives who can navigate an organization towards success has become an art form, requiring precision, insight, and strategic talent acquisition. This article dives into the complexities of recruiting top executives, shedding light on the strategic nuances that staffing companies employ to identify, attract, and secure the best-fit leaders for their clients.
Deep Understanding of Organizational Needs
Effective executive recruitment starts with a thorough grasp of the organization's goals, culture, and industry context. Staffing companies work closely with clients to gain insights into the leadership void that needs filling. This understanding allows them to create targeted job profiles that reflect the organization's strategic direction, ensuring that the executives brought in align with the company's vision and goals.
Tailored Search Strategies
Recruiting top executives isn't a one-size-fits-all endeavor. Staffing companies develop customized search strategies that take into account the specific needs of each client. These strategies include a mix of traditional and innovative approaches, such as tapping into their expansive networks, utilizing executive databases, leveraging market research, and utilizing cutting-edge recruitment technologies. By tailoring their methods, staffing firms can identify candidates whose skills and expertise match the distinct requirements of the role.
Comprehensive Assessment
The evaluation of potential executive candidates goes beyond qualifications and experience. Staffing companies conduct thorough assessments that encompass leadership style, cultural fit, strategic thinking, and alignment with the company's values. These evaluations ensure that the executive not only possesses the requisite skills but also complements the organization's culture and can seamlessly integrate into the leadership team.
Building Relationships and Negotiating
The recruitment of top executives necessitates adept relationship building and negotiation skills. Staffing companies act as intermediaries between the organization and potential candidates. They facilitate transparent communication, manage expectations, and navigate the intricate process of executive compensation and contract negotiation. These skilled negotiations are vital to attracting and retaining high-caliber leaders who can steer the organization forward.
The arena of executive recruitment is an intricate dance, where strategic talent acquisition takes center stage. Staffing companies play a pivotal role in this choreography, weaving an elaborate tapestry of organizational insights, customized search strategies, comprehensive assessments, and adept negotiation. By comprehending the unique needs of each client, staffing firms contribute to the enhancement of leadership teams, driving innovation, competitiveness, and growth. As businesses continue to navigate the intricacies of the global market, the art of recruiting top executives remains a vital instrument in shaping the path to success.
Written on behalf of Wide Effect Talent Solutions.
Staffing firms focus on a thorough understanding of a client's unique needs, tailoring search strategies and assessments for top-tier executives. Their specialized expertise ensures a precise fit.
In addition to qualifications, staffing companies assess leadership style, cultural compatibility, strategic thinking, and alignment with the organization's values to ensure a holistic fit.
A Better Way to Recruit
Are you experiencing productivity challenges, skill gaps in your workforce, or do you need a short-term placement? Don't waste your time and money navigating these alone. We bring the process, experience, and placement successes you need to make your labor force concerns a thing of the past. Call us at 1 (833) 493-5627 or use the contact form to discuss your personalized staffing solution.
By submitting this form, you opt-in and give expressed consent to receiving SMS / text messages, calls, and emails from us for the purposes of communication related to your inquiry or related to the products and or services we provide.