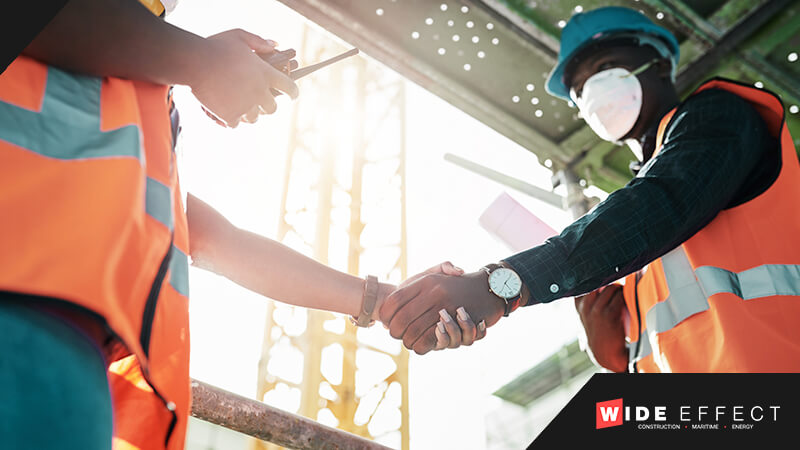 Even in today's job market that bemoans a shortage of skilled and experienced labor, finding a position that meets your criteria for ideal employment can be difficult. There are tons of job opportunities listed, but posted ads can be vague or even deceiving, and you may find yourself wasting time applying and interviewing for positions that are just not right for you.
When you are seeking permanent placement in a company whose operations and values match your own, consider partnering with a global talent recruiting agency that specializes matching skilled labor and executive talent with employers offering direct-hire jobs.
What Are The Benefits Of Networking Through A Direct-Hire Staffing Company?
Get Noticed. Job searches are notoriously impersonal since companies have to go through many resumes and eliminate applications in order to narrow down candidates. When you go through a recruitment agency, you won't have to stand out from the masses in the usual application streams. Recruitment agencies work to connect companies offering opportunities that match with an individual candidate's qualifications and employment goals. Partnering with a recruitment agency is like having a personal agent and advocate. If you are with a recruitment agency, the recruiters have already flagged you as a qualified candidate and they'll put your resume in front of the right employers.
Be Given The Right Opportunities. Recruiting agencies have robust networks and are often notified of available positions before they are advertised on mainstream job application sites. By joining a recruitment agency, you have a wider selection of jobs available to you. You know you have the right qualifications for the positions you're applying for and you can feel confident knowing that you have the right soft skills to integrate seamlessly into the company that hires you.
Receive Assistance. Staffing agencies often make sure your resume is well presented before sending it out and will also set up interviews for you. Your recruiters will have the expertise to guide and assist you in tailoring your resume for the specific employer and preparing you for the interviewing process.
Stability. Direct-hire jobs are permanent positions and allow you to qualify for the benefits like health insurance and continuing education not offered to temporary or contract positions. As a permanent placement you will integrate into the team knowing that your time and effort investments are for the long haul. Once you've been chosen, you know you not only have the experience and knowledge needed for the job, but the soft skills necessary for the company's workplace culture and that you are positioned for a successful and fulfilling career pathway.
Take A Positive Step Forward In Your Career Journey. Direct-hire jobs mean that your employer will be invested in giving you opportunities to further your career. As such, these employers will be hiring you with the knowledge that their recruiting agency has picked someone who will be easily incorporated into their company and who is willing to go the distance. The commitment to stay with a company long term can give you training opportunities and valuable experience.
Find The Right Job With Wide Effect
If you are a job seeker looking for long-term, permanent employment, partnering with a Direct-Hire Recruiting Agency can position you to find the employment opportunities you need to further your career. With more than 60 years of experience, Wide Effect has a vast network of qualified, skilled trade and executive employees and reputable companies. If you are interested in finding a position that suits your skill set in a company that values you as a worker, fill out the contact form or call us at 1-262-298-0026. Find the most exciting US and North American job opportunities in construction, maritime, oil and gas, safety, and renewable energy by joining our roster of qualified workers and we'll find you a position that meets your career goals.
FAQ
Q: Does it cost to join as a direct-hire worker for a staffing agency?
A: No, those seeking work don't have to pay to become a part of the global talent roster at Wide Effect.
Q: What recruiting services does Wide Effect offer?
A: Wide Effect does direct-hire recruiting, temp-to-hire recruiting, and recruitment process outsourcing.
Q: I am a job seeker. Where can I find open positions that I can apply for?
A: You can visit our current job postings here.
Wide Effect Will Resolve Your Workforce Challenges
We are the nation's top recruiting force for Construction, Maritime, Renewable Energy, Oil & Gas, and Safety Personnel. If you have staffing challenges at any level- labor to leadership, we have the solution. Connect with our recruiters in all 50 states now and learn more about our staffing blueprint for success.
A Better Way to Recruit
Are you experiencing productivity challenges, skill gaps in your workforce, or do you need a short-term placement? Don't waste your time and money navigating these alone. We bring the process, experience, and placement successes you need to make your labor force concerns a thing of the past. Call us at 1 (833) 493-5627 or use the contact form to discuss your personalized staffing solution.
By submitting this form, you opt-in and give expressed consent to receiving SMS / text messages, calls, and emails from us for the purposes of communication related to your inquiry or related to the products and or services we provide.