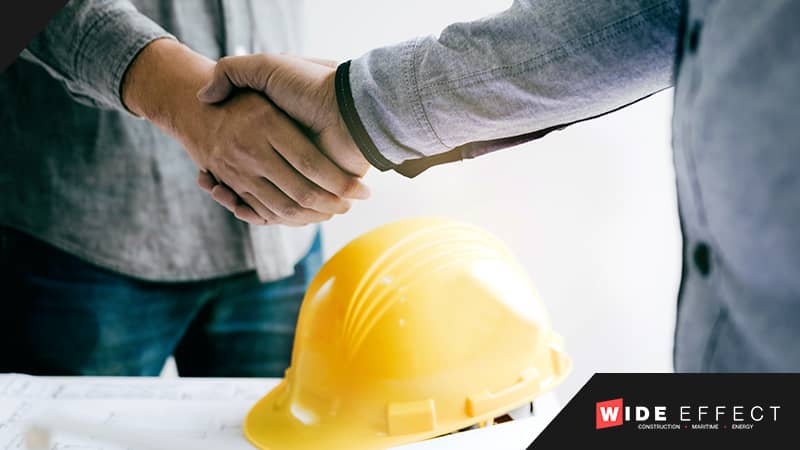 When you're searching for construction jobs, there are a lot of obstacles to overcome. Even if your resume happens to be first-rate, you will likely apply for many jobs without ever hearing back. You can send out resumes every day and either not get a response or not find a company you would like to work for long-term. With a recruitment agency, job seekers are no longer limited by a small network and you have a reputable company that can speak to your talents, skills, and demeanor. Joining a construction staffing database allows you to find more job opportunities that are better suited to you and can quickly get you working a job you love.
The Benefits Of A Recruitment Agency
Save Time. Tailoring your resume and cover letter to every company you apply with through online listings can take up valuable time with little payoff. Online application sites also may not be presenting you with jobs that match your qualifications and desires, leaving you to read through job descriptions for positions you don't even end up applying for.
Improve Your Resume. Even a person with a great resume can still find ways to improve it. Your recruitment agency will build a relationship with you that allows the recruiters to determine your skills and abilities as well as the type of work environment you are looking for to help you determine which companies would fit you best. Since the recruiting agency intricately knows the companies you are applying for, your cover letter can be tailored to the company and you can prepare for the interview with a trained recruiter. Once you have a fantastic resume, a recruiting agency can help you get noticed. A recruiting agency puts your resume in front of the right people.
Gain Access To A Large Employment Network. In the modern age, many people apply for jobs largely via online job postings. While these can offer results, many companies do not advertise on these sites and some companies leave job postings up after the job is already filled. When you partner with a construction staffing agency, you gain access to the network of employers the recruiting agency has spent years cultivating. This will give you more places to apply to as well as give your resume more credit, as it is coming with the approval of the recruiting agency that companies already know and trust.
Don't Just Find A Job, Find The Right Job. Recruitment agencies do more than find jobs, they match a person to a company so that you can utilize your skills and seamlessly join the workforce. Instead of finding just a construction job, joining a recruitment agency will help you find the perfect job that will make you feel like a valued worker and that you will want to stay with for years to come.
Find The Perfect Construction Job Through Wide Effect
If you want to find the construction job that's right for you, join the Wide Effect employment database. With over 60 years of staffing experience, Wide Effect has developed a proprietary system that places the right people in the right positions quickly, so you can begin working with a company where you feel valued. At Wide Effect, our goal is to position every employee for long-term success with smart segmentation and meticulous placement. To join our employment database and begin your journey to the ideal construction job, call Wide Effect at 1-262-298-0026, fill out the online contact form, or view the current job postings.
FAQ
Q: Does it cost money to join the Wide Effect construction staffing database as a job seeker?
A: Reaching out to an executive recruiter to help you find your construction job is free of charge. It is the company that hires the staffing agency that pays the executive recruiter.
Q: How is Wide Effect able effectively to match workers with employers?
A: We start with a short questionnaire to get to know the candidates and once you are in the system, we work with you individually to determine which companies you will thrive in. Our goal is to position every employee for long-term success with smart segmentation and meticulous placement.
Q: I am a job seeker. Where can I find open positions that I can apply for?
A: You can visit our current job postings here.
Wide Effect Will Resolve Your Workforce Challenges
We are the nation's top recruiting force for Construction, Maritime, Renewable Energy, Oil & Gas, and Safety Personnel. If you have staffing challenges at any level- labor to leadership, we have the solution. Connect with our recruiters in all 50 states now and learn more about our staffing blueprint for success.
A Better Way to Recruit
Are you experiencing productivity challenges, skill gaps in your workforce, or do you need a short-term placement? Don't waste your time and money navigating these alone. We bring the process, experience, and placement successes you need to make your labor force concerns a thing of the past. Call us at 1 (833) 493-5627 or use the contact form to discuss your personalized staffing solution.