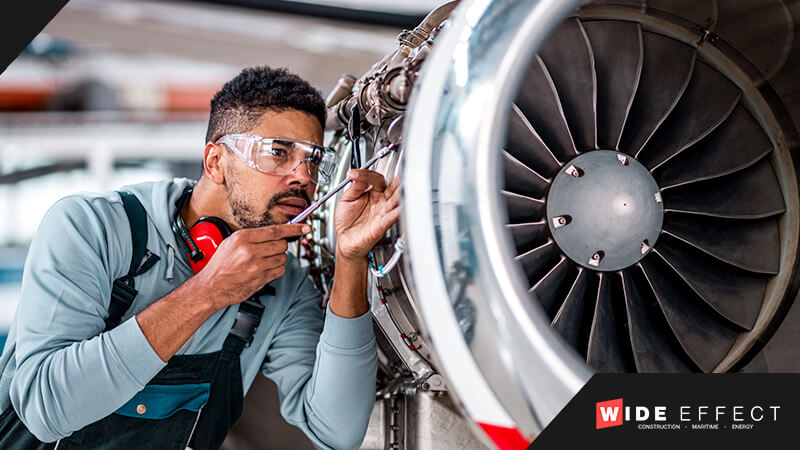 As many baby boomers (born between 1946-1964) enter retirement, many trade jobs are becoming available. For those who are just starting their careers, this is a particularly good time to determine a job that interests you but that can also offer good financial security. Or for those who are looking for a career change, now may be the time to do so. The trades offer a lucrative opportunity to do in demand work that pays well and the majority of training can often be accomplished in two years. For anyone hoping to take advantage of this workplace shift of retiring baby boomers, here are the best paying construction trade jobs in 2022.
The Top 10 High Paying Trade Jobs
Note that the annual salaries for these jobs are all averaged annual income for the median wage. Starting wages may be different.
Construction Manager. $97,180. Construction managers perform many duties; they plan, coordinate, budget, supervise, and more, with part of their time spent in the office and part on-site. The schooling for this job is one of the most difficult and time consuming in the trades, but it comes with the highest earning trades job of 2022. Construction managers will typically need a 4 year bachelor's degree, but you can start your education at a trade school.
Electric Lineman. $75,030. Electric Linemen install, maintain, repair, and troubleshoot electric lines, electrical power systems, and telecommunications and fiber optics interruptions. This position can require long hours, travel, and job site hazards. Electric Linemen have to be prepared to climb, carry heavy equipment, and work on all different structures in most types of weather.
Aircraft Mechanic. $66,440. Planes require an aircraft mechanic on standby before, during, and after a flight and typically have a standard full time schedule with the occasional emergency call. Becoming an aircraft mechanic requires attending an FFA (Federal Aviation Administration) approved tech school.
Home Inspector. $63,150. Home inspectors need to have a wide range of knowledge so they can check all aspects of homes from their structure to their piping and everything in between. This position requires time at trade school and offers great job security.
Cable/Fiber Optics Tech. $61,470. This role involves the installation and repair of fiber optic cables in homes, businesses, and large scale venues. If you're interested in this career, also called telecommunications installers, you'll want to go find a training program for electronics and telecommunications as part of a trade school program for telecommunications equipment installers.
Electrician. $56,900. This career requires you to manage and maintain electrical installations and repairs. Electricians often go to trade school for their vocation and they need licensing for the state they work in. This position is a nearly recession-proof industry and is great if you want job security.
Plumber. $56,330. Plumbers install, maintain, and repair plumbing systems for residential or commercial plumbing systems, including taking emergency jobs. To become a plumber, you can either enroll in vocational school during high school to then proceed on to get on-the-job training and your licensing individually, or you can attend a trade school, most of which have credible programs with the state licensing process built into the course.
Civil Engineer Tech. $54,080. A civil engineer tech assists in developing specifications and drawings with the civil engineer, as well as taking soil samples, checking drainage systems, and performing technical investigations of the topography. This position requires an associate's degree, diploma, or certificate from a trade school with studies in civil engineering and engineering technology.
HVAC Technician. $50,590. HVAC technicians work with heating units and refrigeration systems and will often work on-site to do installations and repairs. Some HVAC technicians learn on the job through apprenticeships but it's becoming more common for people to go to school for this career as it becomes more technologically advanced.
Pipefitter. $43,210. This position is similar to plumbing and requires the repairing and installation of pipes. Pipefitting offers steady work even in poor economies.
Find A High Paying Job With The Help Of A Staffing Agency
Once you get your training, you'll need to get into the job market. Although positions are opening up in all trades fields, it is a highly competitive job market with many qualified and competent candidates competing. If you want to find a position at a reliable company, you need the help of a staffing company that has a network of specialists working with you. Wide Effect is a staffing agency with over 60 years of experience matching qualified candidates with reputable companies. If you want to find a company that will utilize your skills within a healthy workplace culture, call Wide Effect at 1-262-298-0026 or contact us using the online contact form.
FAQ
Q: What staffing options does Wide Effect offer?
A: We are a global recruiting and staffing solutions firm that offers services in multiple trades, including construction, maritime, oil and gas, renewable energy, and safety personnel. Our staffing agency does direct-hire recruiting, temp-to-hire recruiting, and recruitment process outsourcing.
Q: Does it cost to join as a direct-hire worker for a staffing agency?
A: No, those seeking work don't have to pay to become a part of the global talent roster at Wide Effect.
Q: I am a job seeker. Where can I find open positions that I can apply for?
A: You can visit our current job postings here.
A Better Way to Recruit
Are you experiencing productivity challenges, skill gaps in your workforce, or do you need a short-term placement? Don't waste your time and money navigating these alone. We bring the process, experience, and placement successes you need to make your labor force concerns a thing of the past. Call us at 1 (833) 493-5627 or use the contact form to discuss your personalized staffing solution.
By submitting this form, you opt-in and give expressed consent to receiving SMS / text messages, calls, and emails from us for the purposes of communication related to your inquiry or related to the products and or services we provide.