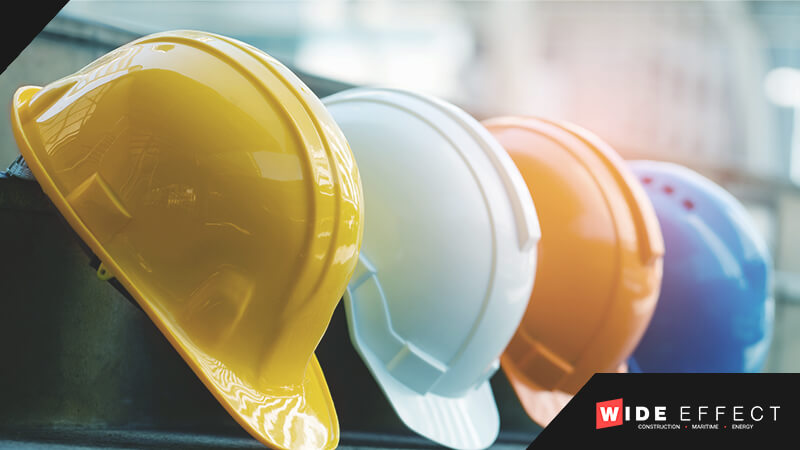 Whether you are trying to break into the construction industry or looking for a supervisory position in the sector, a staffing agency can land you that opportunity.
More and more construction professionals, both laborers and executives, are engaging with staffing agencies to find the industry's most interesting and lucrative work. Having a third party looking after your interests free of charge is the very definition of a low-risk, high-reward opportunity.
However, that does not mean that working with a staffing agency is guaranteed to result in your dream construction job. Although working with agency recruiters is easier than going at it alone, you will still need to do your part to help them find that job for you. Your responsibilities include maintaining a high degree of professionalism, communicating your goals, being proactive, and keeping an open mind.
If you are thinking of using a staffing agency to investigate construction jobs, partner with one of the industry's most connected-- Wide Effect. Our staffing agency has been successfully placing candidates just like you in both direct-hire and temp-to-hire positions throughout the US. Given that 95% of our temp-to-hire recruits become full-time employees at the end of their term, you can be sure that the positions we will find for you will fit your skillset and needs.
4 Tips To Help Your Staffing Agency Find A Construction Job For You
You could completely delegate your job search to your staffing agency. But you would be doing a disservice to both the recruiter and yourself. Simply put, the more effort you put into this partnership, the easier it will be for the staffing agency to find your dream construction job.
Here is what you can do to maximize your success with a staffing agency:
Be professional: While your staffing agency will help you find a job free of charge, it is also not beholden to you. This means that how you treat your recruiter or whether you take the job-hunting process seriously can have an impact on their willingness to prioritize your needs.
Impress your recruiter in your first meeting by bringing a copy of your resume, dressing appropriately, and giving a clear, confident elevator pitch if asked to. If your recruiter does not find you professional, they may think you are less employable than your competition and spend less time on your file.
A strong first impression is just the beginning. Nurture your working relationship with your recruiter by being punctual, respectful, and optimistic. Treat your recruiter like how you would treat a colleague and they are sure to put you at the top of their list.
Be honest about yourself: Your staffing agency will need your full honesty to effectively advocate for you on the job market. You should make it clear whether you are looking for a temporary or permanent position and part-time or full-time work. You should also tell your recruiter about your availability, your desired compensation, and the level of employment you are looking for. Helping your staffing agency refine their search will save both of you valuable time.
Honesty is not just about being transparent with your goals though. It is also about telling the truth about your employment history. If you have ever been terminated or have a large employment gap, make sure you explain it to your recruiter. A good recruiter will find strategies to downplay your blemishes while building trust with your potential employers.
Be proactive: Your recruiter from the agency is likely working with dozens if not hundreds of job seekers at the same time. Missing an update or forgetting about your case altogether is not unheard of. Instead of waiting for your recruiter to get back to you, occasionally send them an email to thank them for their effort and time. A timely message could remind them of your interest in finding a job as soon as possible.
Keep an open mind: The job market is not always ideal. Sometimes, your perfect job is simply not available. In that case, you may consider other opportunities that can increase your chances of landing your dream position when it becomes available. For example, a temporary assignment can still provide you with valuable experience and make you even more competitive for that permanent post that you have been longing for.
A Fantastic Team On Your Side
Enlisting the aid of a staffing agency can certainly increase your chances of landing your desired construction job, but you will still need to be engaged in the process. Make your job hunt easier by being professional, honest, proactive, and flexible. The easier you are to work with, the more your staffing agency and its recruiter will want to work with you.
If you think you are ready to work with a staffing agency to land your next construction job, connect with Wide Effect. Our 60+ years of experience in the construction sector and nearly unmatched sector-specific network have made us one of the best at placing applicants at top US construction firms. Call 1-833-493-5627 or check out our current job postings to begin your job hunt with Wide Effect.
FAQ
Do I need to pay the staffing agency for its services?
No. It is the employer, not the applicant, who pays the staffing agency.
What recruiting services do Wide Effect offer?
Wide Effect does direct-hire recruiting, temp-to-hire recruiting, and recruitment process outsourcing.
Where can I find open positions that I can apply for?
You can visit our current job postings here.
A Better Way to Recruit
Are you experiencing productivity challenges, skill gaps in your workforce, or do you need a short-term placement? Don't waste your time and money navigating these alone. We bring the process, experience, and placement successes you need to make your labor force concerns a thing of the past. Call us at 1 (833) 493-5627 or use the contact form to discuss your personalized staffing solution.
By submitting this form, you opt-in and give expressed consent to receiving SMS / text messages, calls, and emails from us for the purposes of communication related to your inquiry or related to the products and or services we provide.