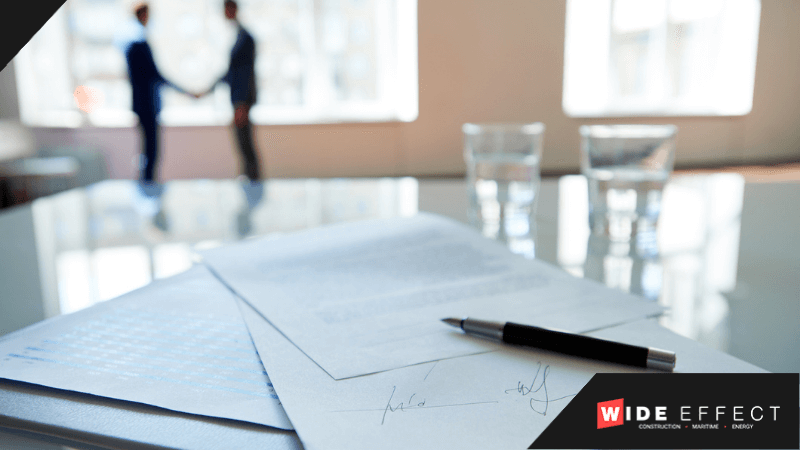 An employer of record (EOR) employs and pays staff on behalf of the company they are hired by. This allows businesses to easily expand to other countries through an already established entity instead of waiting for their business to receive approval to register as a local entity. When entering into an agreement with an employer of record, you will need to ensure you know the responsibilities of the EOR versus the responsibilities of your company, and ensure you know the intricate details of your EOR contract. Here is the breakdown of an EOR contract including which aspects fall under which contract members and who these members are.
Important Aspects Of An EOR Contract
The Three Contract Parties
There are three sides to any EOR contract agreement: the employer, the employee, and the employer of record. The contract needs to be fully compliant with the local law of the country where the worker is employed, while also following your company policies and operations. While some countries may require a contract signed by all three parties, other countries will require parallel contracts where one contract is signed by the EOR and the employer and the other is signed by the EOR and the employee. There may also be a tripartite agreement as a separate document between all parties.
What Is The EOR Responsible For?
An employer of record is typically responsible for payroll, filing taxes, and local law compliance. EOR services can also include a variety of back office duties that will need to be discussed and agreed upon by the employer and the EOR before a contract is ready to be signed. The most important role of the employer of record is to act as a legal employer for employees in the country your business is expanding into. This allows for workers to be legally employed and ensures that all local laws are complied with while placing legal responsibility on the EOR instead of on your company.
What Is The Employer Responsible For?
The employer still retains full power and responsibility over company policy. This includes policies regarding time off, working from home, travel, expenses, performance expectations, and more. When you partner with an EOR, your company maintains full control over the day-to-day operations of your company. Discuss employment conditions with your employer of record to ensure consistency across the company.
Ending An Employment Agreement
If a worker is not achieving your work standards and their contract needs to be terminated, an EOR can ensure all legalities of the country's labor laws are followed so that the worker is not unlawfully terminated. Because termination laws can vary dramatically depending on the country, having a knowledgeable employer of record ensures legally sound termination. Because this is such a large part of the responsibility of the EOR, it should be discussed before a contract is signed and should be carefully reviewed once the EOR/employer contract is prepared.
EOR Solutions From Wide Effect
The Wide Effect employer of record offers your business end-to-end, turn-key solutions that ensure legal compliance, reduce overhead, and give your company the freedom to focus on the most important parts of your business. The flexible contracts offered by Wide Effect will ensure coverage of all necessary legalities and assumptions of responsibility while giving your company the freedom to control which services you use versus which aspects you retain full control over. With over 60 years of experience, Wide Effect is committed to helping you achieve your goals and visions for growth with our EOR services. To partner with Wide Effect for EOR payroll solutions, call 1-262-298-0026 or fill out the online contact form.
EOR responsibilities include (but are not limited to):
Processing and funding payroll
Depositing and filing taxes
Payment of all state and federal taxes
Legal employer on record
Workers compensation claims management
Unemployment claims management
Benefits administration
Wide Effect can supply your company with any level of EOR services you would like. We can provide additional strategies or we can supply fewer services if you have a plan already in place or wish to keep full control over certain HR services. Wide Effect can take as much or as little of a role as our partners require.
Wide Effect Will Resolve Your Workforce Challenges
We are the nation's top recruiting force for Construction, Maritime, Renewable Energy, Oil & Gas, and Safety Personnel. If you have staffing challenges at any level- labor to leadership, we have the solution. Connect with our recruiters in all 50 states now and learn more about our staffing blueprint for success.
A Better Way to Recruit
Are you experiencing productivity challenges, skill gaps in your workforce, or do you need a short-term placement? Don't waste your time and money navigating these alone. We bring the process, experience, and placement successes you need to make your labor force concerns a thing of the past. Call us at 1 (833) 493-5627 or use the contact form to discuss your personalized staffing solution.
By submitting this form, you opt-in and give expressed consent to receiving SMS / text messages, calls, and emails from us for the purposes of communication related to your inquiry or related to the products and or services we provide.