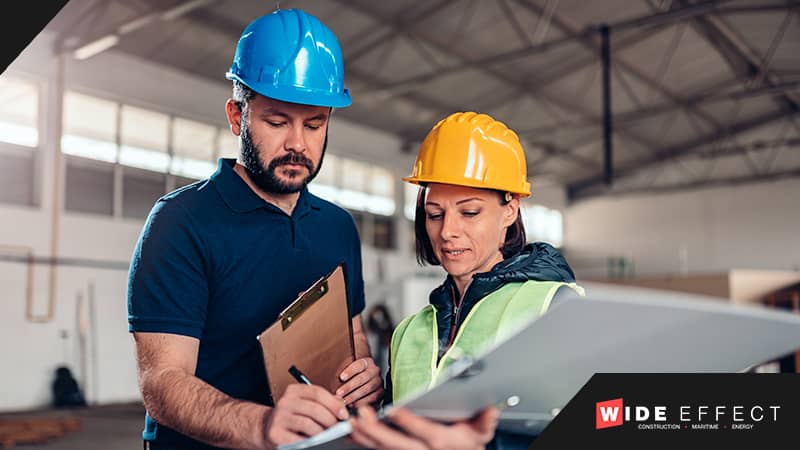 When your business is looking to fill a position with a highly skilled worker who will stay with your company for years to come, use the direct-hire services of a recruiting agency. Building a sustainable workforce requires two main aspects: proficient workers and company loyalty. Finding candidates who are properly qualified for the position and who will thrive in the work environment will reduce the risk of employment termination. Fostering an environment of appreciation and inclusivity amongst workers makes everyone involved appreciate their company and facilitates a better workplace culture. Direct-hire recruiting will build a highly sustainable, skilled workforce.
The Benefits Of Direct-Hire
Higher Quality Candidate Pool. Direct-hire positions are typically appealing to workers as the majority are looking for stable, full-time work. Top quality candidates are often seeking permanent employment where they have the potential to create connections and become established within the company. If the worker has been chosen through a staffing agency, you know they have passed the screening process and are a high caliber worker.
Great Loyalty. Permanent hires tend to feel more valued in a company than temporary hires and the sense of stability and security that the job offers can create appreciation towards the company. Quick and efficient onboarding furthers this loyalty, as the worker can quickly become a part of the team and feel they are a valued member of staff.
Full Integration Into The Role And Company. Since direct-hires immediately begin with the company and will stay on permanently, they quickly become a part of the team and can blend seamlessly into your workforce. Since the candidate is highly qualified and can be quickly onboarded, they will be able to immediately and effectively fulfill their role. This quick integration leads to the worker being a contributing member of staff from the beginning, thereby avoiding being regarded as an outsider to the crew.
Use Fewer Resources. When hiring is conducted by a staff member who has other full-time duties, the hiring process can use up much of their valuable time and end up costing the company resources. Companies that have an HR expert designated to the hiring of new staff can become overwhelmed when multiple positions need to be filled. Outsourcing staffing to a recruiting agency avoids both of these issues while also windening the pool of qualified candidates.
Fill Difficult Roles. Find niche candidates with the specific skill set the position requires by using a staffing company that has an already established network of skilled workers. Positions within your company that are hard to fill are likely not being seen by candidates with the right qualifications, but partnering with a recruiting agency allows your company to gain access to all of the knowledgeable professionals that the agency has spent years working with.
Hire First Rate Candidates By Partnering With Wide Effect
Building a workforce with direct placement will be most successful and sustainable when you partner with the right recruiting agency. At Wide Effect, we build meaningful and lasting relationships to provide you with tailored, top-level, reliable talent. With over 60 years of experience and repeated successful and enduring recruitment placements, Wide Effect presents a full roster of highly skilled direct placements that will lead to greater team morale and a profitable workforce. To build a sustainable workforce strategy by partnering with North America's leading team of recruiters, call Wide Effect at 1-262-298-0026 or fill out the online contact form.
FAQ
Q: How do I know if Direct-Hire is the best option for my company?
A: We will examine your current workforce strengths and weaknesses, and highlight productivity and staffing concerns. We will analyze your workflow, planned initiatives, and projected growth. We will ask the questions needed to establish a deep understanding of the culture of your organization. From there we can help design a strong plan and determine which staffing model can meet your needs.
Q: Where does Wide Effect source candidates from?
A: Wide Effect has a growing proprietary database of more than 1.5 million candidates. We have premium partnerships and subscriptions that give us access to another 20 + million members of the Construction, Marine, Energy, Oil & Gas, and Safety workforce. We have a formula for strategic networking with the industry's top players. Wide Effect seeks candidates through local, regional, and national advertising campaigns and we host our own Career Opportunity website.
Q: Which sectors does Wide Effect specialize in?
A: Wide Effect specializes in Construction, Maritime, Oil & Gas, Renewable Energy, and Safety Personnel. We recruit workers of all levels of industry, from laborers to management positions.
A Better Way to Recruit
Are you experiencing productivity challenges, skill gaps in your workforce, or do you need a short-term placement? Don't waste your time and money navigating these alone. We bring the process, experience, and placement successes you need to make your labor force concerns a thing of the past. Call us at 1 (833) 493-5627 or use the contact form to discuss your personalized staffing solution.
By submitting this form, you opt-in and give expressed consent to receiving SMS / text messages, calls, and emails from us for the purposes of communication related to your inquiry or related to the products and or services we provide.