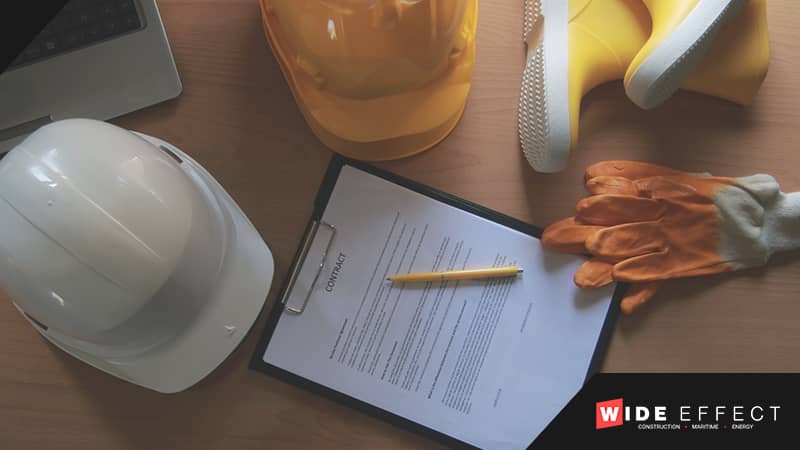 With a smaller candidate pool than ever, hiring qualified workers can present your business with direct-hire challenges. When the hiring process is unsuccessful, it drains company resources and expenses can quickly be incurred. While workers shouldn't be hired in a rush, time is of the essence when multiple companies are vying for a limited talent pool; this dictates a quick hiring process and the discernment of a seasoned recruiting and staffing company. By outsourcing your direct-hire recruiting to a staffing company, your business can overcome the challenges of hiring during a labor shortage and can quickly onboard qualified workers who can start contributing immediately.
How A Staffing Company Can Help
Expand The Candidate Pool
The Challenge: The current job market is candidate-driven as workers are in short supply. This deficit is expected to only increase as more older workers retire in the next several years. The finite supply of workers limits the selection pool for candidates and can put a strain on employers to find workers with the required skills and who will smoothly integrate into the company.
The Solution: A staffing company has an already established extensive network of qualified candidates. By partnering with a recruiting agency, you will have access to job seekers with all of the necessary requirements.
Streamline The Hiring Process.
The Challenge: With workers so sought after, the hiring process needs to be efficient. Top candidates may doubt a company's ability to make quick decisions if the hiring process is too drawn out or ineffectual, and they may receive other offers in the interim.
The Solution: With direct placement, the staffing agency will already have the candidate's resume screened, references checked, and the pre-screening completed. Once candidates are selected, the staffing agency will quickly arrange for an interview. All of the candidate's information will already be in the candidate database for the staffing company so that once a candidate is chosen that data can be quickly and effectively sent to the prospective employers. Since the candidate was reviewed beforehand, the interview can progress shortly after your company partners with a staffing agency. Once the candidate is chosen, their personal information will be quickly updated. The whole process will be streamlined so that your chosen candidate can start working as quickly as possible.
Keeping Costs Low
The Challenge: Direct Hire can incur high expenses if completed through an HR department. Costs can include advertising, using valuable HR time and resources, onboarding costs, and wasting time on unsuitable candidates and failed hires.
The Solution: By partnering with a staffing agency, your company's HR department does not have to be highly involved and can focus on their other highly important tasks. There is no need for advertising and other forms of recruiting, the onboarding process will be streamlined, and candidates will be screened so that those who will not integrate well with your company will not get to the interview stage to waste your valuable time.
Receive Direct-Hire Staffing Solutions Through Wide Effect
Overcome hiring challenges by partnering with a highly experienced direct placement staffing company. With over 60 years of experience, Wide Effect knows how to efficiently assess your staff to select candidates who will address any gaps in your workforce while ensuring candidates will seamlessly integrate into your organization. Our direct-hire staffing solutions will quickly find the most qualified candidates and streamline the onboarding process to get them working for you with as little interruption to work flow and as few expenses as possible, saving your company money and time. To find permanent direct-hire placements for your company, contact Wide Effect at 1-262-298-0026 or fill out the online contact form.
Wide Effect has recruiters on the ground in all 50 states with access to a nation-wide database of top-level construction talent. No matter where your company is based in the US, Wide Effect can find construction professionals to build your workforce. Wide Effect also offers EOR services outside of the US to help companies expand globally.
We will examine your current workforce strengths and weaknesses, and highlight productivity and staffing concerns. We will analyze your workflow, planned initiatives, and projected growth. We will ask the questions needed to establish a deep understanding of the culture of your organization. From there we can help design a strong plan and determine which staffing model can meet your needs.
Wide Effect specializes in Construction, Maritime, Oil & Gas, Renewable Energy, and Safety Personnel. We recruit workers of all levels of industry, from laborers to management positions.
Wide Effect Will Resolve Your Workforce Challenges
We are the nation's top recruiting force for Construction, Maritime, Renewable Energy, Oil & Gas, and Safety Personnel. If you have staffing challenges at any level- labor to leadership, we have the solution. Connect with our recruiters in all 50 states now and learn more about our staffing blueprint for success.
A Better Way to Recruit
Are you experiencing productivity challenges, skill gaps in your workforce, or do you need a short-term placement? Don't waste your time and money navigating these alone. We bring the process, experience, and placement successes you need to make your labor force concerns a thing of the past. Call us at 1 (833) 493-5627 or use the contact form to discuss your personalized staffing solution.
By submitting this form, you opt-in and give expressed consent to receiving SMS / text messages, calls, and emails from us for the purposes of communication related to your inquiry or related to the products and or services we provide.