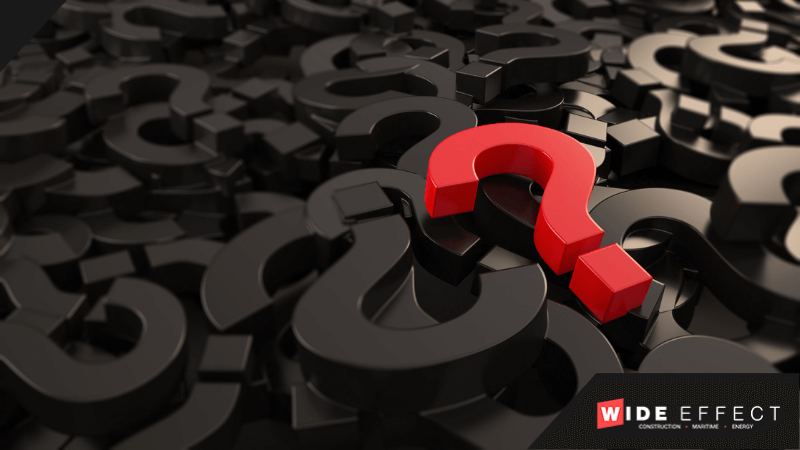 Whether you're planning to expand your business to another country or you want to stay ahead of the competition by reducing your overhead and allocating back office support, payroll, and Industry Leading Benefits, an Employer of Record (EOR) solution can help. EORs are entities that typically legally employ workers on behalf of your company so that you can easily expand your company around the world while also reducing the workload for your HR department. An EOR is a legal entity that allows your company to minimize financial and legal risks. When you are preparing to partner with an EOR, make sure they have all of the main services you need and offer transparency of their services. Before you choose an employer of record partner, ask them these questions.
The 4 Main Questions To Ask A Potential EOR Partner
1. Does the EOR legally employ the worker?
This is an incredibly important question to know the answer to since many companies partner with an employer of record to employ workers in another country. An employer of record's main role is to assure corporate governance to secure the employment of workers. Even if an EOR service handles invoices and payroll, that in itself does not mean they are the legal employer. While other EOR services offered are greatly beneficial, legal employment should be one of the main services available and it is vital that you do not assume it is part of the services; you don't want to partner with an employer of records that does not offer this.
2. Is The EOR A Direct Employer Or A Partner?
This is important for the allocation of responsibility. The legal employer takes responsibility for the employee, and if the employer of record works through a third party partner then the responsibility goes to that partner instead. An employer of record company that works through a partner is completely legal and a viable option, but it means that communication can become complicated. Since there are three parties, there are several lines of communication; instead of speaking directly with one EOR partner, you might either be put in touch with the tertiary partner or the EOR will communicate with the third party partner on your behalf. Adding more people to communicate with and handle your affairs increases the risk of error or confusion due to miscommunication.
3. What Are The Responsibilities Of The EOR?
Your company should retain complete control over the day-to-day operations of the business. This includes learning and development, goal setting, one-on-one interactions, and more. The EOR is typically responsible for payroll, local worker regulations, filing taxes, and other back office duties. There are some services that vary from company to company that you should clarify, such as who an employee should contact for sick leave, what the procedure for handling data requests is, who takes care of time tracking obligations, and more. Ask them to provide you with a list of services for full transparency. Also ask about how flexible they are with their services if you would like to retain control over specific tasks.
4. Do They Have Extensive Payroll And HR Knowledge?
One of the main functions of an employer of record is performing back office tasks. The EOR should be highly knowledgeable about the payment and taxation rules of the country of the workers. There should be no issue with international pay, operations, or HR. Not only should they have a high level of understanding of local employment law and tax legislation, but they should also be able to present it to you in an easily digestible manner. You can ask your EOR to explain employment rules and tax legislation to you before you choose a partner and ensure they are explaining their knowledge instead of glossing over information or merely presenting a sales pitch.
Wide Effect EOR Solutions For Your Company
Having the resources to assure legal compliance while continuing forward momentum with large-scale management projects is invaluable. When a company partners with Wide Effect for EOR solutions, Wide Effect is the direct employer so that communication is efficient and legal responsibilities fall to Wide Effect, mitigating risk for your company. By working with the dedicated team at Wide Effect, you leverage more than 60 years of experience and a team that is committed to understanding your business, your workplace culture, your unique challenges, and your visions for growth. To partner with Wide Effect for our employer of record payroll solutions, call us at 1-262-298-0026 or fill out the online contact form.
Wide Effect can supply your company with any level of EOR services you would like. We can provide additional strategies or we can supply fewer services if you have a plan already in place or wish to keep full control over certain HR services. Wide Effect can take as much or as little of a role as our partners require.
Wide Effect's EOR service is available to organizations of all sizes. We serve clients with single worksites and others with thousands of projects worldwide. Everyone benefits.
Wide Effect Will Resolve Your Workforce Challenges
We are the nation's top recruiting force for Construction, Maritime, Renewable Energy, Oil & Gas, and Safety Personnel. If you have staffing challenges at any level- labor to leadership, we have the solution. Connect with our recruiters in all 50 states now and learn more about our staffing blueprint for success.
A Better Way to Recruit
Are you experiencing productivity challenges, skill gaps in your workforce, or do you need a short-term placement? Don't waste your time and money navigating these alone. We bring the process, experience, and placement successes you need to make your labor force concerns a thing of the past. Call us at 1 (833) 493-5627 or use the contact form to discuss your personalized staffing solution.