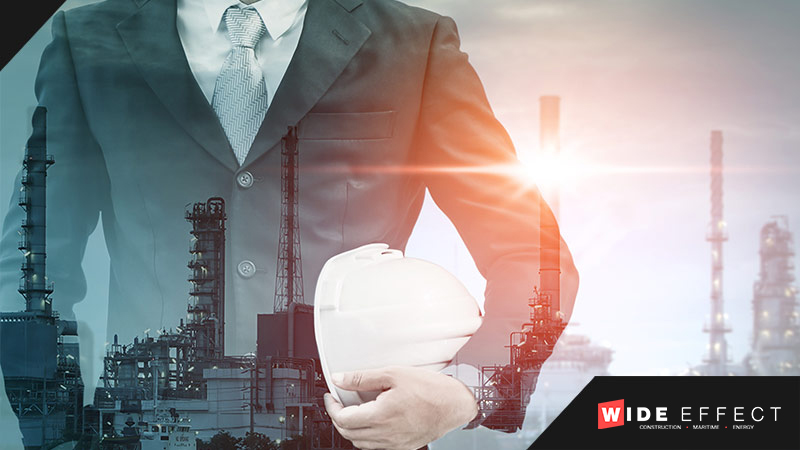 Successful Staffing Agencies have invested time and resources in:
building talent pools and industry networks
Connecting with, assessing, and interviewing candidates
understanding the local and national market trends and evolving salary and benefit expectations of employees
guiding employers and workers through the hiring process
How can you determine if using a construction recruiting firm is the right choice for your organization?
Outsource Hiring to the Experts
Constructing a proficient, reliable, and competent workforce is key to the success of your project. Gaps in skilled talent, accessing a proven employee pool, finding top-level specialists for your labor or leadership teams are vital, but also complicated and costly. Most construction companies report that finding and keeping qualified workers is a crucial concern. To save time and money, outsourcing your hiring challenges might be the best solution for your organization. Here are 6 key reasons to consider using a staffing agency for your next project:

What Can a Staffing Agency Do For You
Conserve Your Resources:
Maybe you don't have an in-house HR Department, or they are already stretched thin. Perhaps you don't have a dedicated hiring team within your organization. Outsourcing your staffing needs to a Recruiting Specialist allows you to leverage their expertise and streamlined processes to save your time and money, and results in a better ROI for you.

Access an Established Talent Pool:
A reputable and successful staffing agency will have a robust and carefully curated network of construction professionals. An experienced recruiter will know their contacts and be able to place skilled workers not only according to their work history and specialization, but also according to their personality and soft skills. A construction staffing agency like Wide Effect has the nation's top talent who choose to work with us knowing we will partner them with the organizations where they are most likely to succeed.

Skip Straight to the Most Qualified Candidates:
Reviewing Resumes, scheduling and completing interviews, and checking references is not only time-consuming but requires a level of skill and experience when screening for the perfect candidate for a job. When you outsource this step to the experts, you receive a short-list of candidates that you know will bring the skills you need to complete your project. And your staffing specialist will understand the industry trends to help you position your organization to attract the most desirable candidates.

Hire Quickly:
If you need to replace a worker on short notice due to illness, injury, or leave of absence you can rely on a staffing agency to provide qualified workers on short notice. On-demand skilled labor means your project can continue without interruption due to staff shortages or gaps in talent.

Manage Payroll and Workforce Levels with Project Flow:
If your workflow is dependent on seasonal projects, if deadline challenges require a short-term influx of labor, or if short-notice opportunities arise a staffing agency can provide solutions to fluctuating staffing needs. You can build up or streamline your workforce to match your project flow with proven talent as needed.

Build a Permanent Workforce with Proven Talent:
When you assemble a temporary workforce with qualified and vetted talent, you are able to assess a worker on the job. When you are ready to build your permanent workforce you already have access to a pool of tried and true candidates who have proven their value on the job with your team.
Construction Recruiting Solutions Just For You
Your reputation as a Top-Notch construction company hinges on your ability to deliver on time and on schedule. A robust and reliable workforce is vital to delivering to your clients. Partner with Wide Effect to leverage our market insight, our network of the nation's most skilled construction professionals, and our streamlined process to assess gaps in talent and productivity and onboard the talent necessary to the success of your next project. Our 60+ years of construction recruiting experience in building strong workforces lets you focus on building your construction reputation. Connect with us today and receive a custom staffing solution to address the workforce challenges of your next project.
Wide Effect Will Resolve Your Workforce Challenges
We are the nation's top recruiting force for Construction, Maritime, Renewable Energy, Oil & Gas, and Safety Personnel. If you have staffing challenges at any level- labor to leadership, we have the solution. Connect with our recruiters in all 50 states now and learn more about our staffing blueprint for success.
A Better Way to Recruit
Are you experiencing productivity challenges, skill gaps in your workforce, or do you need a short-term placement? Don't waste your time and money navigating these alone. We bring the process, experience, and placement successes you need to make your labor force concerns a thing of the past. Call us at 1 (833) 493-5627 or use the contact form to discuss your personalized staffing solution.
By submitting this form, you opt-in and give expressed consent to receiving SMS / text messages, calls, and emails from us for the purposes of communication related to your inquiry or related to the products and or services we provide.